The Tigress Radio Play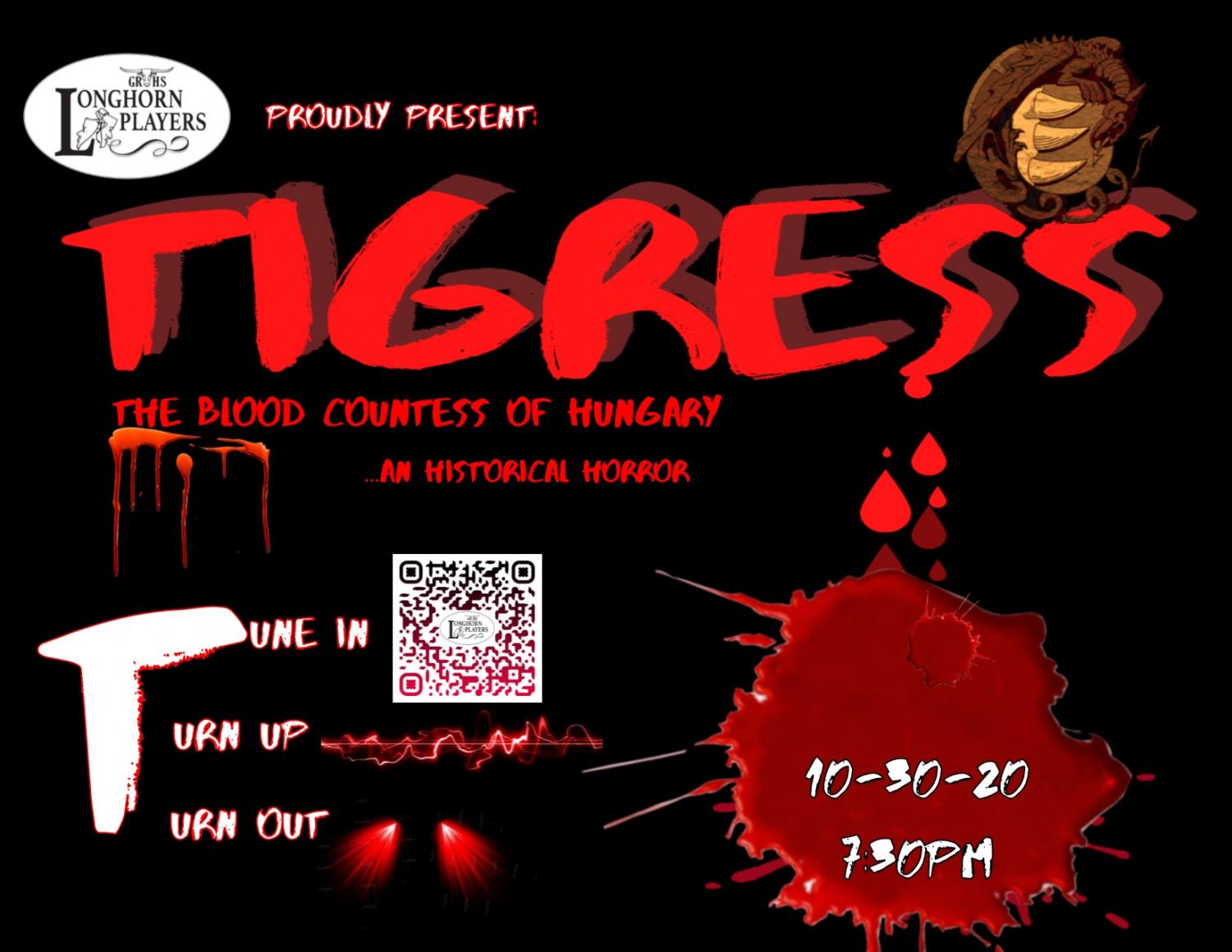 For one night only, the Longhorn Players opens their season with a story of terror from the deep recesses of a seventeenth-century Hungarian castle.  The true story of Elizabeth Bathory, with claims of over 650 victims, comes to life in your own living room!
Just follow the QR Code to the website.  Pre-show at 7:10, the show begins at 7:30.