This Is Us Season 5 Premiere Faces Racial Injustice
The film industry has been struggling to find a way to touch on all of the events that have happened recently. It seemed impossible to bring up COVID, Black Lives Matter, and Religion all at once. However, "This is Us" made it happen!
 The show This Is Us revolves around the Pearson family.  It shows present-day life, their past, and even the future of Jack and Rebecca. The series began with a very pregnant Rebecca and Jack preparing for the birth of triplets.   Jack Pearson (Milo Ventimiglia) and Rebecca (Mandy Moore) soon face the trauma of one of the triplets being stillborn.  Jack becomes aware of a baby that was left at a fire station and decides they should adopt the child.  The issue they will have to deal with is that the Pearsons are white and the newly adopted baby is Black.
The audience comes to know Kevin, a popular and attractive TV star Kevin (Justin Hartley), who has become dissatisfied with his bachelor's mentality. Sister Kate (Chrissy Metz) struggles with weight issues. Lastly, Randall (Sterling K Brown) is a trendy New Jersey-based businessman struggling to raise two daughters with his wife, Beth (Susan Kelechi Watson). After many events, Randall decides to get involved in politics.
From the beginning, the drama has fans astonished at how well they can mention real-life issues in a compelling and entertaining way. The writers have taken on writing about current issues.  This year as seen how COVID impacted many shows, forcing them to pause production. Some have even been canceled due to this virus spreading so quickly. However, multiple shows have found a way to incorporate this dreadful year into a more relevant plotline.
"This is Us" is one of the many dramas to return back to the screen with new episodes. Starting with the Season 5 premiere, the show incorporated racial injustice protests into the season's storyline. As the season started, the audience saw one of the main characters, Randall, watching a protest on the television with his family.
Susan Kelechi Watson,  who plays Beth Pearson, stated to the LA Times that "Everybody in America—it's like they had an ear to their door, and so much of it was just things I had lived or I know people had lived."
She continued by stating that "As Black as Randall and Beth are, they are not experts on how to metabolize all that tragedy, so I think there's a way they deal with it, with their kids, that's honest."
Pearsons, a white family with a Black child have faced numerous struggles due to being n interracial family. This season that struggle continues.
George Floyd's death and everything else the Black community has had to process not only leaves Randall feeling deeply depressed and drained, but also drives him to a moment of realization: as a Black man raised by a white family who did not talk about race, he was left to witness much more of his reality alone and in solitude. Suffering to process his feeling that had been boiling for decades, Randall got the urge to communicate to the doctor but did not trust the previous therapist he had, Dr. Leigh (Pamela Adlon). Randall told her about his decision to turn to the Black psychiatrist.
Randall also needs to deal with his relationship with family members.  He had to talk to his sister about the real reason he has been distant. Due to his sister, Kate (Chrissy Metz) being white, she's struggling to aid Randall in the right way during the evolving Black Lives Matter movement. Although Kate might try to help Randall it really is something she can't truly understand. When Kate apologizes to Randall about what is going on in the news Randall questions her reason for apologizing.
"What are you apologizing for, specifically?" he asks his sister, who is clearly overwhelmed by the question. "You never apologized before and this isn't the first Black person to be killed on camera," he continues.
Randall mentions that he's been struggling with the mental pain of seeing Black people killed all his life, but he's never gone to talk to anyone about it. The audience has seen Randall struggling with his identity for the past four seasons, but seeing him actually open up and have these discussions with his family is extremely significant.
Let's hope that this moment paves the way for Randall's self-exploration, and at the same time inspiring viewers to have their own difficult discussions with family and friends.
About the Writer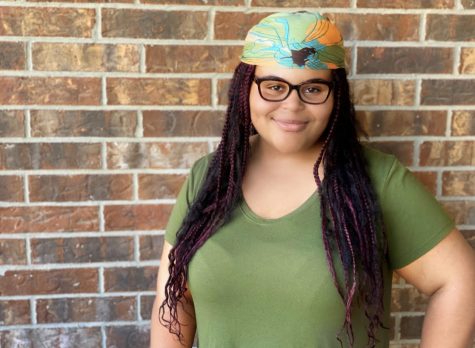 Bailey Taylor, Staff Writer
Bailey is a junior in her very first year with the newspaper staff. In her spare time, she enjoys spending time with her friends and family. She also loves...