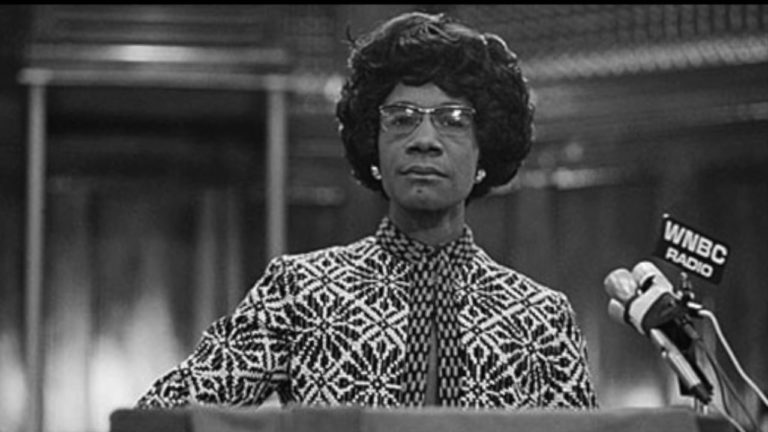 https://worldofwonder.net/bornthisday-politician-shirley-chisholm-2/
Paving the Way for Black Women in Politics
Shirley Chisholm was an inspiration for black women to run for political positions.
In honor of Black History Month, it is important to educate yourself on the many leaders that advocated for black lives both in the past and the present.
Everybody is taught the story of Rosa Parks, but many other people influenced the rights of black people today. One woman in particular, Shirley Chisholm, helped pave the way for African American women in the world of politics.
Shirley Chisholm was born in New York City on November 30, 1924. Her career began as a teacher in 1946. She was amazing at debate, but because of her gender and race, participating in politics would be difficult for her. Chisholm began her role in politics by campaigning for Lewis Flagg Jr when he ran for judge.
"
She helped pave the way for women and black people's rights."
In 1969, she started serving on New York's 12th district Congress, becoming the first black person to serve in the House of Representatives. Being a black woman in Congress, she used her position to advocate for both gender and racial equality. The two groups she participated in the most were the National Abortion and Reproductive Action League (NARAL) and the National Organization for Women (NOW). Through both organizations, she fought for abortion and women's rights.
In 1972, she launched her own presidential campaign. Knowing she would not win, she campaigned not for her, but to influence the candidates that had a chance to win to advocate for the rights of women.
In her time in Congress, she helped pass Title IX, passed the 1974 minimum wage law, the Prohibition of Mandatory Retirement and Employment Rights Act of 1982, and more laws that benefit society today.
In honor of Chisholm's accomplishments, a statue was built in NYC outside Prospect Park. She helped pave the way for black people's, and specifically women's, rights. Her goal was to help women of the future to be proud of who they are and have equality.