Great Resources to Check at the Library
The Library is more than just a place to check out books, check out the Fortbend County Library's website for some of its "hidden" features.
Ancestry Research
The Fort Bend County libraries are home to thousands of books. As most know, Libraries have databases that provide historical documents and other information for residents. At George Memorial Library in Richmond Tx, the second story hosts a database center. You can even check out the database online with just your library card, searching from obituaries to ansestery.com all for free.
To check the online database, Go to https://www.fortbend.lib.tx.us/genealogy-local-history after that scroll down and click on the tab Genealogy Databases & Links. This would lead you to a lot of resources helpful for searching ancestors. If you need help with researching click, this link https://www.fortbend.lib.tx.us/genealogy-local-history/getting-started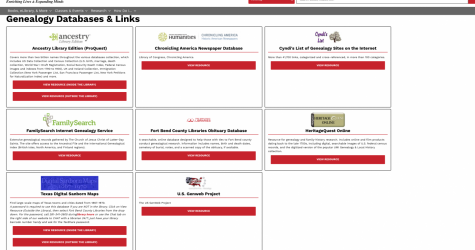 Reading
You should suspect this was coming, with your library card you can check out ebooks online without going to the library. Check out the ebooks tab. Also, you can download the app Libby and with your library card, you can read a great collection of ebooks all on your phone. Under the "Books, eLibrary, & More" tab you can download magazines, music, and movies.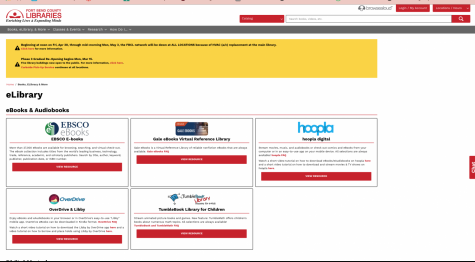 Homework
Do you remember how people used to study at the library? Well, you can do it virtually!  Under the "research" tab click on "Homework & Tutoring" there you will find SAT help, Khan Academy, and even STAAR practice.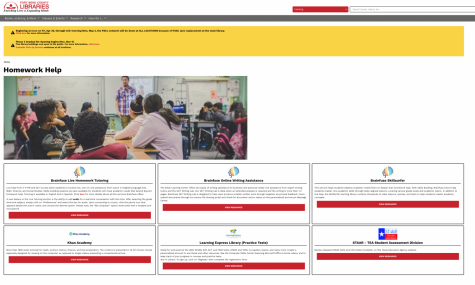 About the Contributor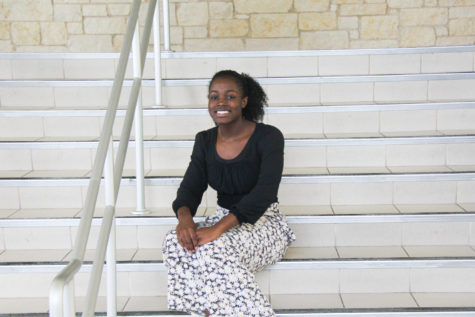 Eryn Rainer, Webmaster, Staffwriter
Eryn Rainer is a Senior at George Ranch and this is her third year on Newspaper. This year she is serving as webmaster and page designer. She loves the...