Fort Bent County Fair Coming to you!!!
The fair is back for it's 86th appearance and we hope you are all ready!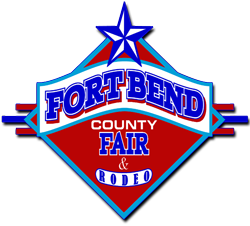 Howdy Longhorns!
This Thursday, September 22nd, marks the beginning of the 86th Annual Fort Bend County Fair & Rodeo.  Events begin with the Carnival on Thursday and continue with the Parade Friday and musical guests and livestock judging through Sunday, October 2nd.  We all hope to see you there for these fun and exciting days.
The fair has been a staple for the community for more than eight decades, and its fun and unique events are a testament to its longevity. With many things to do including eating delectable foods, going on number of rides, watching the live animal events or just hanging out with your friends,  we expect to see a lot of Longhorns at the Fort Bend County Fair!
The Wrangler Online will be posting articles and loads of photos on all the fair festivities through October 2nd.