Choir to Perform in Annual Fall Concert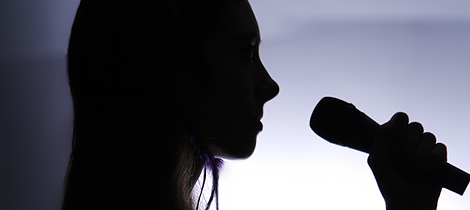 The choir will be performing their first major showcase of the school year at the annual Fall Concert to be held at 7 p.m. Tuesday, October 11, in the school auditorium. They will debut the hit songs "Your Voices Tune" by Handel, "Joshua Fit the Battle of Jericho" by Mahalia Jackson, "The Seal Lullaby" by Eric Whitacre, as well as "Someone Like You" and "Rumor Has It," both by Adele.
"We were excited to hear the new music and how challenging it sounded," said Darla Ramirez, a sophomore choir member. "The notes [we] have to hit are either really high or really low."
The choir, led by Director Mr. Cuellar, has been hard at work preparing and practicing every day since the beginning of September says Mariana Castaneda, junior.
"Practicing is fun," said Castaneda. "It helps us become better vocalists."
"We prepared by hearing each other, singing the right notes, and getting into the songs," said Ramirez, who is a second-year choir student.
The choir put extra effort into touching the audience with the performances and grabbing their attention.
"You're going to actually feel the flow of the music and words," said Ramirez. "You'll also have a good laugh with some of the songs we're going to sing."
The choir students are excited for the concert, but performing in front of an audience can be different than practicing in front of fellow choir members. Castaneda is ecstatic to see how the show will go, but she says she's very nervous because it's her first concert.
"I'm very excited," said Ramirez. "I love to sing with the choir, and every day I learn something new from someone. But, I'm actually kind of nervous as well. Since we have our new freshman, I wonder how much louder we are going to sound this year with them on board. I know we're going to do great because we all have worked really hard."