What Does a Thanksgiving Dinner Cost in 2022? A Composite Story!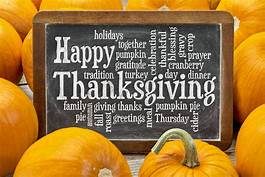 ADVISER'S NOTE:  My first-year Journalism students were each tasked with writing a story on the cost of this year's Thanksgiving Dinner for eight people.  They did research on the history of Thanksgiving; they calculated the cost of necessary items from HEB, Kroger, Walmart Grocery and even Whole Foods; and they built the total cost of a traditional Thanksgiving dinner for eight friends and relatives for purposes of their respective stories. What follows is a composite of what five of them wrote. Each student that submitted a story received a byline for their contribution to this holiday feature-Mr. T.)
Next week we celebrate Thanksgiving, an annual remembrance of the pilgrims who sailed the Mayflower to find food for the sick and diseased population. In autumn of 1621, Mayflower pilgrims founded the Plymouth Colony in Massachusetts, providing colonists with enough food to feed the community. The Mayflower pilgrims then sat down for a three- day meal, becoming known as "The First Thanksgiving," beginning a tradition across the world. (Miley Veron). 
The word 'thanksgiving' means to express gratitude, in other words to express thankfulness. Often, before eating the massive feast with family members, people go around the table stating what they are grateful for in our (their) lives (Misael Goebel). 
(The First) Thanksgiving was a gratitude dinner for the over-abundance of crops and resources lasting several days. The Pilgrims were a tough group of resourceful travelers, but they were not able to survive on land. They were not prepared to survive in the wilderness of America. They knew it was a life-threatening task, but they proceeded to colonize America anyway. When they anchored in America, they caught only one fish in the first four months that they were there. One of their first houses on American land burnt down forcing them back on they humid and unhealthy mayflower ship (Amani Wambugu). 
The history of Thanksgiving celebration in America began with Abraham Lincoln in 1863 when he declared that the last Thursday in November was to be a time to "heal the wounds of a nation". The tradition remained that way until 1941 when Franklin D. Roosevelt signed a proclamation making the fourth Thursday in November, Thanksgiving Day. 
In many American households, the Thanksgiving celebration has lost much of its original religious significance; instead, it now centers on cooking and sharing a bountiful meal with family and friends.  
Back in previous years, all ingredients for Thanksgiving feast could be bought at around $50- $75. Due to inflation in the United States, the cost has doubled. (Miley Veron). 
Thanksgiving feasts can include a variety of sides, mains, drinks, and especially desserts. But there are a few dishes that are almost always present. Turkey, the most popular main dish, can go for about $50 for 10 pounds, (you will want about a pound per person). Sides such as potatoes, cranberries, corn, green beans, sweet potatoes, and stuffing can total $35-$40. Any extra ingredients you will need such as milk, flour, eggs, and sugar can total up to $15-$20. Finally, Thanksgiving is usually completed with a pumpkin pie, which will total about $15. With all the food, the average American would spend about $135 (including tax) for a basic Thanksgiving meal. (Kaylie Ballow and Patrick Bryan). 
Walmart, Kroger, HEB and Whole Foods compete with one another in the Thanksgiving food market with the products they are selling, all with varying prices and quality for each product. Whole Foods seems to be in the lead for quality with higher prices while Walmart and Kroger issue a sale during Thanksgiving. The price of a frozen turkey in the United States can be as low as $16 per turkey in these places. For a fresh turkey, HEB leads in price, going down to $29 per bird. However, because of the sale, one would spend less money at Walmart for potatoes, cranberries, stuffing and pumpkin pie. (Keith Leung). 
So, wherever you shop, whatever you buy and however you create your Thanksgiving feast, please don't lose sight of the real meaning: To give thanks for the family and friends in your life!