Brittney Griner has been Freed!
Finally after 294 days, Brittney Griner is coming home due to a prisoner swap.
After 294 days in Russia, WNBA Star and Houston native Britney Griner has been released.
"I spoke to Brittney Griner. She is safe. She is on a plane. She is on her way home," President Joe Biden, said. Thursday, December 8, 2022. When news of WNBA star Brittney Griner's release was announce.
Griner's release comes from a prisoner swap in which America released "Russian arms dealer Viktor Bout",  ESPN said.
On Feburary, 17, 2022. Russian authorities detained Griner after being  "accused… of carrying hashish oil in her luggage," New York Times said.
After pleading guilty in July, Griner was given a nine-year sentence.
"Griner's appeal of her conviction was denied in October, and in November she was moved to one of Russia's most notorious penal colonies, "New York Times said.
Even with the release of Griner, Paul Whelen, a former marine who will be serving his fourth year in Russia, has still not been released.
Whelen was convicted of "suspicion of spying in 2018," BBC said.
However, Whelen had denied those claims telling CNN, "[He] was arrested for a crime that never occurred."
Although happy for Griner Whelen has expressed his disappointment for not being released. However, his case is being treated differently by Russia.
"We never forgot about Brittney.  And we've not forgotten about Paul Whelan, who has been unjustly detained in Russia for years.  This was not a choice of which American to bring home.  We brought home, Trevor Reed, when we had a chance earlier this year.  Sadly, for totally illegitimate reasons, Russia is treating Paul's case differently than Brittney's," Biden said in the press conference Thursday.
As for Griner, family, coaches, teammates, and friends await her arrival such as her wife Cherelle Griner. Who while happy for her release also acknowledged Whelan and others wrongfully detained.
"BG is not here to say this, but I will gladly speak on her behalf and say that BG and I will remain committed to the work of getting every American home, including Paul[Whelan], whose family is in our hearts today as we celebrate BG being home.  We do understand that there are still people out here who are enduring what I endured the last nine months of missing tremendously their loved ones." Cherelle said during the press conference Thursday.
About the Contributor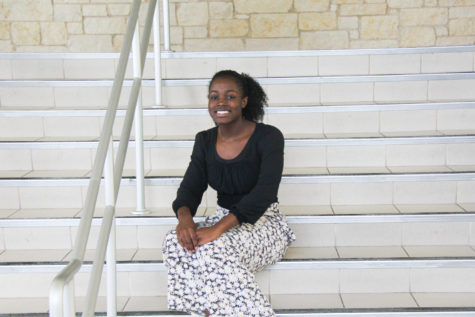 Eryn Rainer, Webmaster, Staffwriter
Eryn Rainer is a Senior at George Ranch and this is her third year on Newspaper. This year she is serving as webmaster and page designer. She loves the...