Colorguard: Spring Camp
George Ranch High School's Color Guard is having Spring Camp 4/21/13 through 4/25/12. Spring camp is an opportunity for middle school students, junior high students and high school students to participate in color guard activities such as movement, rifle, and flag, to see if they would be interested in joining. From four to six p.m. at Poly Ryan, girls as well as guys, get a taste of being a part of the color guard family.
Unlike many sports, color guard doesn't require tryouts. Anyone can join, and everyone is welcomed. To achieve a rifle spot does require the person to prove themselves however the spots are not limited and if everyone proves themselves everyone can have a rifle spot. However if the person has no interest in doing rifles they are not obligated to. Flags are just as important as rifles and both are needed equally.
In joining color guard, the person also joins band. Color guard is a limb off of band therefore the guard supports them as well as the band supporting the guard. During football season the guard will practice with the band to perform during half time. Once the season is over the guard moves into winter guard season. During this time the guard will learn a new show, and compete with other school guards.
There are two guards: Cadet Guard and High School Guard. The High School guard is for grades nine through twelve: however if the person shows true dedication and promise, an eighth grader has the possibility in joining the high school guard. Cadet guard is for grades six through eight. They do not perform or have to practice with the band, but they are welcome to join them at football games to help and encourage fellow guard members. Starting in the beginning of the year the cadet guard starts working on basics and fundamentals to build up their base for the high school guard. Cadet Guard works on their winter show throughout the school year in preparation of competition season that starts around February.
Color guard gives members a sense of accomplishment and meaningful friendships that could last a lifetime and it  all starts at the Spring Camp.
About the Contributor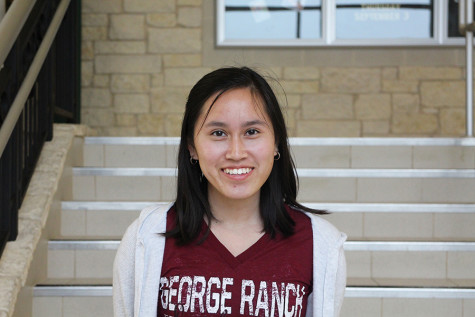 Megan Perrin, Staff Writer
Megan Perrin:  the best at making "cynical" and "optimistic" a synonym. This is her second year working with The Wrangler, after taking a year break she's...