Senior Award Ceremony Brings Out Reflection
On Monday, May 19th, distinguished seniors were commended for their accomplishments at the Senior Award Ceremony. Seniors were honored for their achievements in their classes, organizations, community service, blood donations, and academics with certificates, medals, graduation cords and collars, and unique gifts like personalized chef's knives.
"The Senior Award Ceremony gave me a totally different feeling of accomplishment compared to the normal award ceremonies we had for the other years," senior Elaine Nguyen said. "It was quite bittersweet, seeing everyone you know receiving great honors, yet knowing you might not see them after you graduate."
The exclusive Senior Award Ceremony marks yet another perk of being a senior. These Senior Events are thought of as a celebration for the 4 years of hard work.
"Being a Senior is probably the greatest thing that happened in my high school life. I feel the freedom that's so close, yet so far, and others acknowledging us as adults and role models. It feels great knowing our teachers entrust us with our own responsibilities and not treating us like kids," Nguyen said.
"I felt as though all the movies, parties, sleep I had missed the past four years was finally worth something. Hearing my name announced as valedictorian made me feel that I had done my parents justice. It was about proving something to myself, about reaching the long term goals I had set many years ago. Seeing them realized was just surreal," senior Mahak Mithani said. "[Senior year] was the year I finally figured out high school, which is a pity because it's over now. Above all, it was the year I really pushed myself. Seeing my peers infected with senioritis had to be translated to motivation to keep my head down and keep working."
Along with being a celebration of all the hard work done, Senior Year also represents new beginnings as students venture out on their own paths to their futures.
"I'm going to Texas A&M University to study Computer Science. I'm in the University Honors and Undergraduate Research Program as well as the Engineering Honors Program. I plan on graduating on the Fast Track, hopefully earning a Masters Degree in 4 years," Mithani said.
As these seniors schedule plans for the next few years to come, they have to look back on who or what helped them get to where they are today.
"My parents. Hands down. My mom, especially, was so determined to make me learn. Since before I was even born. From my dad, I inherited priorities," Mithani said, "I always thought not of today, not of tomorrow, but of five years from now. I made every decision with my future in mind."
As senio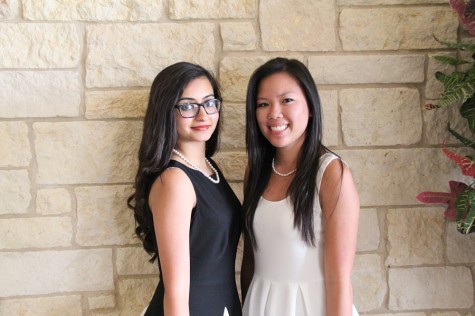 rs who have conquered the trials and tribulations of high school, Mithani and Nguyen have advice for the underclassmen.
"A little stress now will save a lot of worrying later. Academics is no different from athletics. The competition is just as intense, if you choose to compete. I pray that you will all be strong competitors," Mithani said.
"Hey you underclassmen! If you want to survive your high school years, don't procrastinate and try your hardest, even if it's super easy or maybe just ridiculous. This is so you can chill and have fun during your Senior Year! The most important thing, in my opinion, should be to make your teachers like you. Yes, I'm saying that you will have to kiss up to them. It's totally worth it though, because you can gain an adult that trusts you and is there for you! Good luck to you underclassmen," Nguyen said.
About the Contributor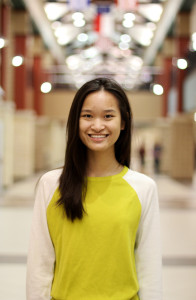 Viviane Nguyen, Editorial Editor
Viviane Nguyen, a senior, is a second-year journalism student. When she's not writing for The Wrangler, she enjoys frolicking on Youtube, watching Veronica...