Extremely Loud and Incredibly Close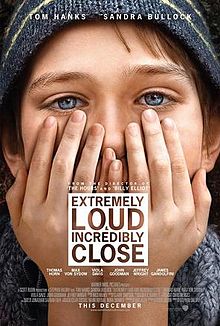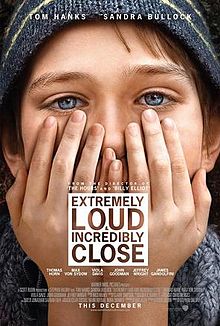 The much-awaited movie based on Jonathan Safran Foer's novel, Extremely Loud and Incredibly Close, grossed about $11,237,000 its opening weekend. While most who saw the preview were excited about the new release, those who read the book were skeptical about the movie rendition of an exceptional novel.
In the novel, Foer weaves two tales into one. The first story is about a young boy who loses his father in the 9/11 attack. Oskar, the boy, is not the usual child of his age. He seems to know more about life, and less about social interaction. His imagination is enormous, and his vocabulary, somewhat explicit. Throughout the story, he is on a journey to find a lost lock for a key his father left him. However, while this character could become annoying at times, his loss and his innocence make him truly likeable.
The second story that Foer unravels is that of Oskar's grandma and her journey from surviving the Dresden bombing to her life as an immigrant in America. The complicated relationship between her and Oskar's grandfather is also a big theme throughout the novel, one which the movie seems to oppress.  However, despite the cut, I think that the film was superb for being a movie-rendition. Not to mention that the acting throughout the movie was phenomenal.
Tom Hanks and Sandra Bullock play the parents of Oskar, who is played by Thomas Horn, a 14-year-old newly found actor. The emotion he displays in the movie is so powerful, especially since he was asked to audition for the role after being seen on Kid Jeopardy. For such a serious role for a child, he truly delivered.
One aspect of the movie that I enjoyed was the way it was filmed and the artistic effects included into it. For example, in the beginning of the movie it shows a man falling from the sky with a briefcase, almost a serene action, his leather shows going in and out of focus against the backdrop of a clear blue sky. At first, you are left wondering what is happening, when you slowly realize that he was in fact leaping to his death from the World Trade Center. Things like this are incorporated into the movie, and the landscapes of many New York houses add to the interesting picture.
I would definitely recommend seeing this movie, unless of course you are hoping for an exact replica of the novel. It's a good movie, and that's all.