Howdie Mikaela Mitjonen!
Mikaela Mitjonen is putting her interests in other countries to good use this year as an exchange student from Finland. She will be attending George Ranch High school this school year as a junior, and could not be more thrilled to see what America has in store for her.
The Wrangler: What are the biggest differences between Texas and Finland?
Mitjonen: Weather! It's so much different here. We have cold weather in Finland so that will be different. And almost everything is bigger here. Like milk cans and schools.
The Wrangler: Was it hard to leave your friends and family?
Mitjonen: Yes it was, but I know that they will be waiting for me when I go back. They all supported me to go.
The Wrangler: How often do you speak to your family?
Mitjonen: I text almost every day with my sister. With my parents, I have Skyped a few times since I got here 3 weeks ago. Usually they contact me through Facebook if they have something to ask.
The Wrangler: What made you want to be an exchange student?
Mitjonen: I have always been interested in other cultures and languages and I think this was an awesome opportunity to go live and study in another country.
The Wrangler: Is Texas what you expected?
Mitjonen: Almost, and much more!
The Wrangler: What stereotypes, if any, did you hear about Texas?
Mitjonen: When I heard I would go to Texas I thought of cowboys and country life right away. But it's not really like that.
The Wrangler: What is different about the academics and overall high school life here?
Mitjonen: There are lots of activities through school that you can choose. We don't have Homecoming or Prom in Finland.
About the Contributor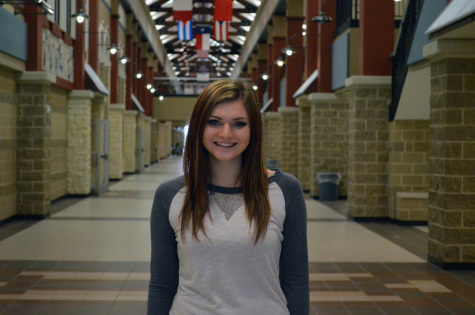 Tyler Fuqua, Staff Writer
Tyler is senior at George Ranch High School and this is her first year on The Wrangler staff. She plans to pursue a degree in Public Relations at  Baylor...