Meet the Rowdies
The dictionary defines Rowdy as "noisy and disorderly". While that may be true, I think there's a few words they are leaving out. Words like spirited, energetic, devoted, passionate, and above all…family. Not many schools have a student body as passionate about one another as George Ranch. From football, to baseball, to basketball, and everything in between, the Rowdies have created an incredible atmosphere of camaraderie that unites our school in a way that makes others envious.
The Rowdies first began with the alumni class of 2013. Originally they were a group of enthusiastic students that enjoyed demonstrating their school spirit by actively pumping up the crowd during each game. Over time, this group of students gradually built up to where they decided they needed a name to call themselves; they soon became known as the "Rowdies". As the year progressed the senior class graduated leaving the class of 2014 to pick up. The class of 2014 made major improvements to the group that allowed them to create shirts as well as new pre-game rituals, such as the throwing of baby powder before the start of each game.
Since the graduation of the original Rowdies, the task of managing the group has fallen on the class of 2015. Throughout the History of the group this class has made the biggest impression. Recently the group decided to form a club which allows them to have funding that provides them with more opportunities to start and continue old traditions. John Kastens president of the Rowdies explains that "having more money to get stuff and just having Mr. Tielke on our side allows everything to run a lot smoother. I would definitely say that because of the club the Rowdies have improved a lot."
There recent t-shirt sales have allowed them to purchase new Rowdie shirts as well as a megaphone. They are currently planning to buy a Go Pro camera to film the games events. Since the formation of the club the Rowdies have not only purchased new equipment but also expanded. With the new addition of Rowdies from the freshman class, the group's spirit has only gotten livelier. Senior Bobby Vega explains "that with the 400 new students this year we are hoping to get it as big as possible. It would be amazing if we could get that many to attend each game."
The Rowdies cause a chain reaction when cheering that spreads from the crowd to the players. Darius Anderson, a varsity football player, explains that " just having the chants and energy from them is really exciting, it gets me motivated. Having them call my name makes me nervous but at the same time it motivates me more." Every game the Rowdies make giant posters of the players heads. "[Laughing]… its weird" explains Darius, "but at the same time it's cool because it lets us know they are supporting us."
Becoming a Rowdie isn't hard, it's not something you have to audition for "if you've got spirit and like hanging out with your friends it's easy to fit in" Kastens said.
If you're new to the group take this advice says Vega, "have fun at the games, be involved with us and just do what we do and it will be fun. We will definitely get you pumped up and excited. It doesn't matter what people think, because we are all going to look stupid together."
As a Rowdie you are all united, so some advice to the new additions – be yourself because as Kastens said "everyone's doing it."
About the Contributors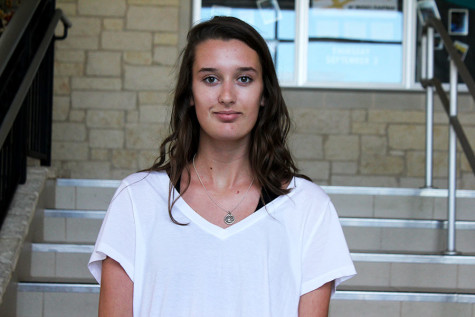 Hannah Haver, Staff Writer
Hannah is a senior and this is her second year on the newspaper staff. In her free time she enjoys swimming, diving, watching movies as well as hanging...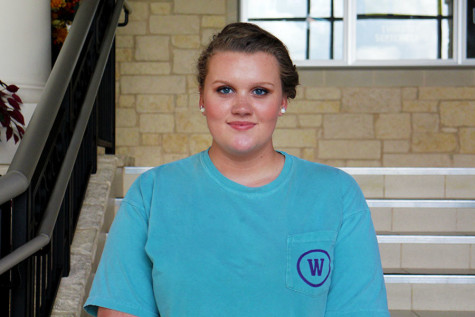 Kate Anderson, Staff Writer
Kate Anderson is a senior at George Ranch High School. This is her second year on the newspaper staff, and she is really excited for the year to come!...