College Apps Do's and Don't's
Stressed about college applications? Look no further, I have the solution for you! Make sure to follow these simple do's and don't's to make your application stand out.
Do Apply Early
Applying early means you'll probably be in a smaller pool of applicants, increasing your chances. It'll also show the readers that you are truly interested in that college.
Don't Procrastinate
Procrastination often ends in less than satisfactory work. Give yourself enough time to thoroughly and effectively fill out your application.
Do Pay Attention To Deadlines
If you don't pay attention to deadlines, you may miss an important date and not get into your dream school.
Do Have Someone Edit Your Application
Having someone read over your application for spelling and grammatical mistakes ensures that you're putting your best foot forward when it comes to your application. It makes you look professional and polished.
Don't Be Boring
Adding voice and personality to your essay is very important! The essay readers have to go through a multitude of essays. If you make your essay interesting, they will greatly appreciate it, which will make your essay stand out.
Don't Write The Missionary Essay
College essay graders have read this essay over and over. They all know that you went on a mission trip to South America, intended on helping the sad children, and experienced a wonderful shift of perspective brought on by seeing poverty. Instead of you helping the less fortunate, the less fortunate helped you. Essay readers hate seeing this essay. Don't write it.
Don't Be Arrogant
Try to sound as if you have confidence in yourself without coming off as too conceited.
Do Write What You Think
When it comes to the essay, be honest. If you write what you believe, the reader will actually get to know you better.
Don't Write What You Think They Want To Hear
The readers go through many essays that are written with the thought, "Oh, I know exactly what they want me to say!" These essays all turn out the same, and it won't help your essay stand out.
Don't Lie, Plagiarize, Or Reuse Old Assignments
This may seem like a no-brainer, but people actually try to copy college applications. Colleges don't tolerate plagiarism, so starting off your college career by cheating is not a good decision.
Don't Make Your Parents Fill Out Your College Apps       
This doesn't even need an explanation. Don't do it.
About the Contributor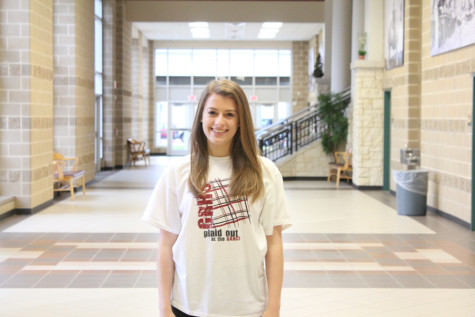 Sarah DeNeefe, Staff Writer
Sarah is a junior at George Ranch and a first year staff member for The Wrangler. She spends most of her time dancing outside of school, but, in her free...