7 Reasons Why Fall is Amazing
It is officially autumn, and the temperature has dropped the necessary 10 degrees for us Texans to recognize it. Many people say that fall is the best season because:
The trees have such vibrant colors that are even brighter when the sky is foggy, which happens quite often in the mornings. This makes for amazing pictures, and a generally calm, happy feeling.
One word: football. This is the time where we have parties with plenty of unhealthy food and when people get into hour-long debates over which team is better.
Even in Texas, we have lazy days with oversized sweaters, Uggs, and leggings. Fall weather won't make us melt like the summer, but we will still be able to go outside without the threat of freezing solid.
With the cooler weather, campfires are not completely unbearable! We can comfortably sit around the fire, roasting marshmallows, singing songs, and making memories.
Homecoming! We see adorable proposals, happy couples, and mums everywhere. Our school spirit increases exponentially for the homecoming game, and we get to vote for Homecoming King and Queen.
Fall semester means marching season for those in band. Marching competitions and football games bring excitement and plenty of fun. Even for people who aren't in band, marching band has to be at least a little more interesting than concert season.
All the Halloween and fall decorations come out. Especially for the people who are dedicated decorators, the fluffy cotton spider webs, the bright, colorful fake leaves, and glowing jack o' lanterns bring unimaginable pleasure to the creators as well as those who see it.
About the Contributor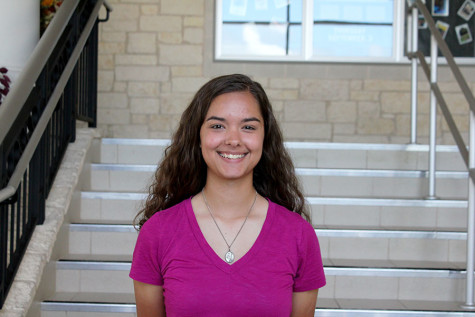 Sara Vivas, Staff Writer
Sara is a funny, light hearted person. She is a senior here at George Ranch; this is her third year on the Wrangler and she loves writing for the school...