George Ranch Band
The Wrangler sat down with a member of the George Ranch High School band to talk about her experiences of being in band and about playing at the football games. Elena Sokolich, a senior at George Ranch, says that playing at the games is exciting in a way that every time they play, the music signifies a celebration. However, she believes that they don't play enough sometimes, but, that does not stop them from making the best of every moment at the games. The Ranch Rowdies are already famous for being the "best student section" but the band adds to the excitement by providing the most upbeat vibes and by interacting with the rowdies through the famous drum line tunes. Want to know why our band is said to be the coolest? Check them out at the next football game and see for yourself.
About the Writer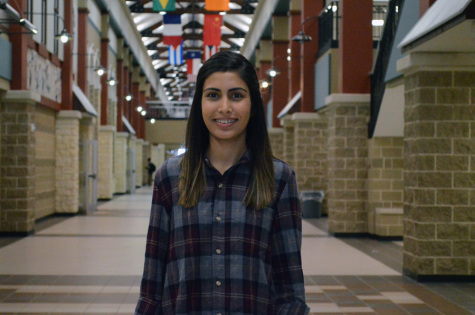 Michelle Chagani, Staff Writer
Michelle Chagani is currently a senior at George Ranch High School. Along with being a member of The Wrangler Staff, she runs the Wish Factory Club at...