What is Veterans Day?
In fourth grade, every student was in their school's Veterans Day program. As children, we sang songs about the day and gave tribute to the soldiers representing our country. But, what is Veterans Day other than another holiday that we celebrate?
Let's start with why Veterans Day is specifically on November 11th. Yes, World War I did end on June 28, 1919 when the Treaty of Versailles was signed, but the actual fighting stopped seven months early on the eleventh hour of the eleventh day on the eleventh month- meaning that peace between the countries began on November 11th, 1918. This day specifically was dubbed "the war to end all wars" because the people believed that this end would lead to an age of enlightenment and peace.
A year later, in November of 1919, President Wilson decreed that the eleventh of every November would be a day to celebrate the lives of the many soldiers who died while fighting for the country and fighting for freedom, peace and justice in World War I.
But back then, November 11th was dubbed as Armistice Day. It wasn't until 1983 when it was named as Veteran's Day, due to the America's fighting in World War II and against Korea. It was that this time, that November 11th was set to honor the veterans of all wars, not just World War I.
America isn't the only country to honor it's veterans though.
In Canada and Britain November 11th is known as Remembrance Day or Poppy Day, though a major difference is that the day honors the veterans of the first World War.  As time has gone on, those counties too have set the day aside to honor all military service men and women, but particularly those who died in combat.
Their celebration is very similar to our own Veterans Day, but with a symbolic twist. People in the Commonwealth wear a poppy in recognition of those that have given their lives.  The reason behind the poppy is because of  the poppies blooming on one of the worst battlefields of World War I, the bright red a symbol for the blood spilled during battle, which is seen in the poem In Flanders Fields.
November 11th is a time to celebrate and honor the veterans past and present. Ways to do this include wearing a poppy pin, as those in Canada and Britain do, and in America, hosting school programs and parades, and placing an American flag on the grave of every fallen soldier.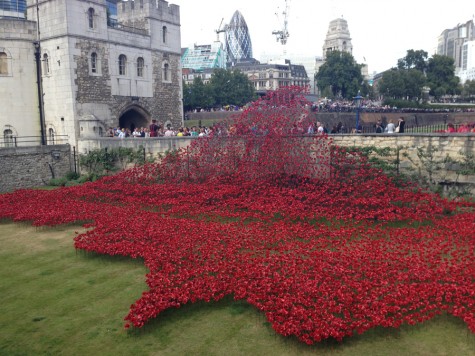 About the Contributors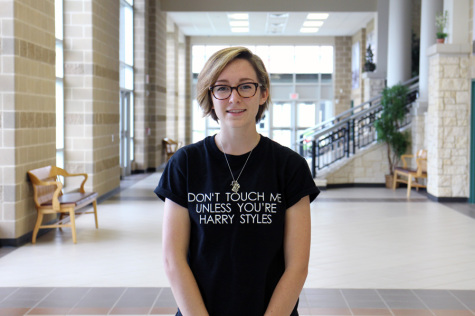 Marissa Vrba, Staff Writer
Marissa Vrba is a senior at George Ranch. This will be her second year on The Wrangler and she loves to write and learn about many new things. Marissa...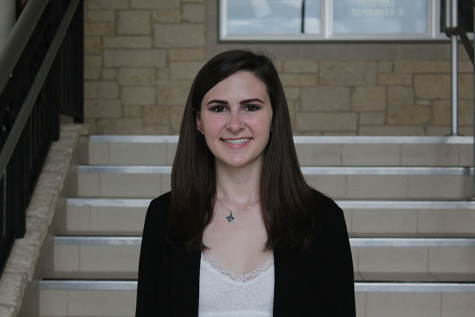 Grace Elliott, Editor-in-Chief
Grace enjoys reading and watching TV in her spare time. In the summer, she loves traveling and hanging out with friends from church and school, and she...