Holiday Trees In Hallway
As you've walked down Main Street, you've probably noticed the more than 30 Christmas trees decorating the hallways. George Ranch is the only school I know of that engages in this great Christmas celebration. Most of the clubs, sports, and departments of George Ranch are participating in this annual holiday tradition. Each tree uniquely showcases different aspects of the various school organizations. This festive tradition enables school organizations to show students what they're about and make students more aware of the many activities going on at George Ranch. Some clubs/organizations really stood out above the rest.
The fishing club has chosen to use a fishing pole instead of a traditional tree.
The English department has elected to create a tree out of books.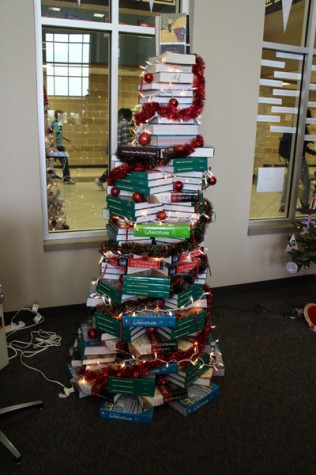 The Nurse's Office decorated their tree with popsicle sticks, bandaids, and bandages.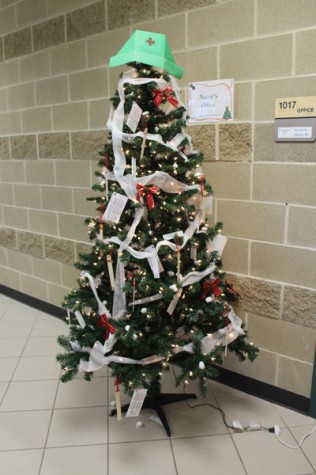 The Law Enforcement club's tree features ornaments with pictures of handcuffs, cop cars, police badges.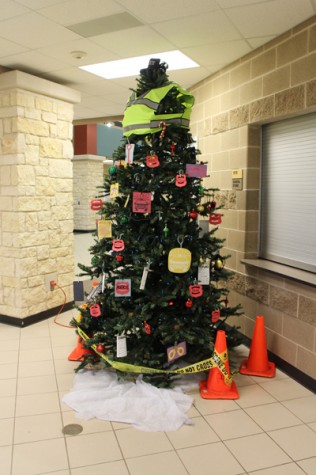 According to Mrs. Haack, the first year George Ranch was open, the administration purchased a few trees and the PTO decorated it with pictures of students and their various events and activities, which triggered a conversation of, "What if we had a tree that recognized all of the George Ranch programs and student clubs?" The first year we had all the trees lining the hallway was 2012.
"It's a way for everybody to represent what their passion is at George Ranch," Haack said. "I would say I think it's one of the best traditions we've started at the Ranch and one that I hope, twenty, thirty, forty years from now, when we're all somewhere else, it's something that continues, because it does a great job of representing George Ranch and all out wonderful groups and diversity and happiness."
During these  holidays, be thankful that George Ranch is in such high spirits for the holidays.
About the Contributor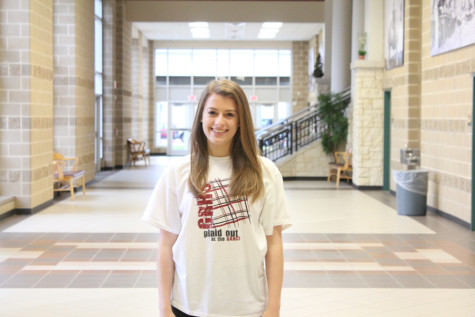 Sarah DeNeefe, Staff Writer
Sarah is a junior at George Ranch and a first year staff member for The Wrangler. She spends most of her time dancing outside of school, but, in her free...