Howdie Caroline Platt!
Caroline Platt is a sophomore and is involved in many things including band and her youth group. Find out more in her interview with the Wrangler!
The Wrangler: What are you involved in here at George Ranch?
Platt: I am in band, the Amnesty Club, and joining the Radical club.
The Wrangler: When did you begin participating in band?
Platt: I was in 8th grade when I started Marching Band.
The Wrangler: What allowed you to become a part of the George Ranch marching band in 8th grade?
Platt: Mr. Jordan asked me to join the front ensemble because he knew that I was good at percussion and he wanted me to have the experience.
The Wrangler: What is your favorite part of being in band?
Platt: Getting to see my friends everyday and getting to be a part of something that is bigger than me that I can really enjoy.
The Wrangler: Is band something you would like to continue throughout high school and possibly college?
Platt: I am definitely going to do it throughout high school and I have thought about doing band in college but it might be too much of a stress because my sister does it in college, so I know what it is like.
The Wrangler: What are some of the other things you enjoy doing outside of band?
Platt: I am involved with my youth group at my church and we meet on Wednesday nights. It is one of the things I look forward to during the week.
The Wrangler: Thanks for telling us about yourself!
Platt: No problem!
About the Contributors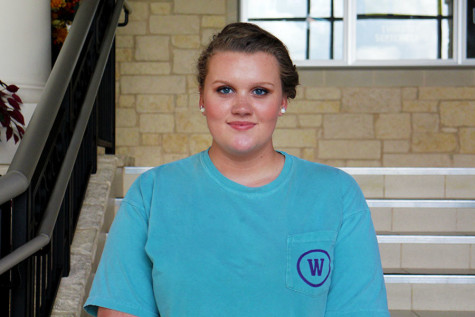 Kate Anderson, Staff Writer
Kate Anderson is a senior at George Ranch High School. This is her second year on the newspaper staff, and she is really excited for the year to come!...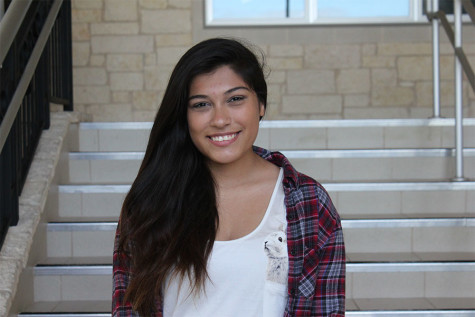 Mikayla Santana, Staff Photographer
Mikayla is a senior here at George Ranch and it's her second year on The Wrangler. She loves taking pictures.  She is sweet and funny and loves to...