Howdie Ms. Cooper!
Many students may know Ms. Cooper as a science teacher or as the sponsor of the Pre-Med club at George Ranch, but what they may not know is that before she became a teacher, she had her sights set on becoming a doctor. The Wrangler sat down with Ms. Cooper to ask about her experience with different fields of studies and the advice she would give to those wanting to pursue a medical career.
The Wrangler: What did you want to be before you came a teacher and why?
Cooper: A doctor because I come from a family of doctors. And honestly, you want to hear my reason? When was little, I had a doctor that was like six foot six. He was an ENT and he wore this light on his head and I was terrified of him. So my mentality from a very young age was that since I am short and stature,  if I became a pediatrician, children wouldn't be as scared.
The Wrangler: What made you switch from becoming a doctor to a teacher?
Cooper: I didn't think I was mature enough to go to medical school, so I became a teacher instead.
The Wrangler: And was that always your second choice?
Cooper: No I never wanted to be a teacher when I was little. But there was a test called the composite science test and they needed science teachers, so I took the test and passed it.
The Wrangler: You even taught abroad for a while right?
Cooper: In Jamaica. I taught 3, 4, and 5 year olds. I was teaching them how to like recognize words, behave in class, more along the lines of life skills. It was more like a pre-school that fed into an elementary school.
The Wrangler: How long have you been teaching science?
Cooper: 9 years.
The Wrangler: What was the first actual science class you taught?
Cooper: Integrated Physics and Chemistry. I taught eighth graders.
The Wrangler: Were you always interested in science and nature?
Cooper: Yeah. Because at first I wanted to become an astronaut when I thought I liked physics but then I realized like biology more.
The Wrangler: And you're in charge of the pre-med club right? So what do you think is important for student to do in high school to prepare for the medical track?
Cooper: I think it's important for kids to understand before they go to college that they don't have to major in biology and chemistry to go to medical school. You can get your pre-med prerequisites. I want them to know what to expect when preparing for the MCAT and I want them to know what to expect when applying to medical school, what the statistics are for the kids who get into medical school, and I think it's important to acknowledge that you can be an osteopathic doctor or an MD, it just depends on what philosophy you have when practicing medicine.
The Wrangler: What did you major in in college?
Cooper: Anthropology. And I minored in biology but I was one class away from a major in biology but I chose to study abroad.
The Wrangler: Would you ever go back to medical school?
Cooper: Maybe I will. I think about it often.
About the Contributor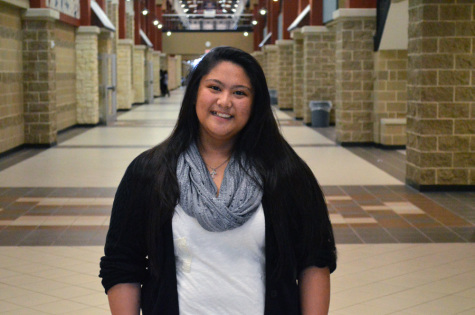 Jessica Amores, Online Editor
Jessica Amores is currently a senior at George Ranch High School and is very excited to graduate. She enjoys coffee, good books, even better music, and...