Trek One Should Never Have To Take
Imagine going from the bright sunny sky of Florida to trekking through the winter chills of western Kentucky in hopes of survival.
Sailor Gutzler, a 7-year-old brave soul, faced a tragic loss due to a plane crash in Kuttawa, Kentucky, January 2nd.
After spending some time in Florida, Gutzler and her family were flying back to their hometown, Nashville, Illinois. Gutzler's dad, Marty Gutzler, who was flying the plane, reported engine troubles in their Piper PA-34 aircraft which would end up in a tragic crash.
The plane crashed in the midst of Kuttawa in a territory full of trees, creeks, ditches, and briars. The strong and brave Gutzler, after experiencing the crash and seeing her mom, dad, sister, and cousin die right before her eyes, climbed out of the upside down broken plane just with thought of survival in her mind.
After experiencing this traumatic event, she stood in the dark of this unfamiliar scenery. Gutzler found a stick and lit it from the fire flaming on the wing of the plane. She then trailed three quarters of a mile in hopes of finding help. That is when she came across the house of 71-year-old, Larry Wilkins.
Hearing knocking, Wilkins opened his door and to his astonishment found the young Gutzler standing on his front porch, in the near freezing temperatures, crying while covered in blood and wearing just a short sleeved shirt, shorts, and no shoes with only one sock on her foot.
Once Gutzler exclaimed that her parents were dead in a plane crash she had just been in, Wilkins guided her to his couch and called 911. She was then taken to the hospital where they found she had no life threatening injuries.
The Sailor Gutzler Fund is now set up to help Gutzler in any possible way they can. Her family now asks for their privacy and for many prayers during this tough time.
About the Contributor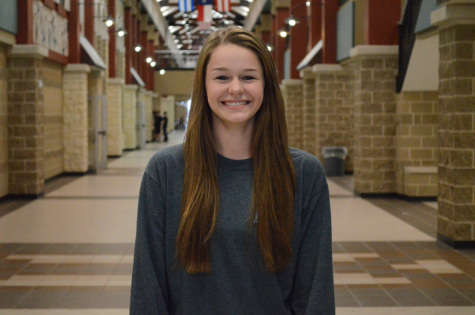 Faith Tabak, Staff Writer
Faith Tabak is a senior at George Ranch High School, and she is in her first year on the Wrangler Staff. She plans to major in Public Relations and later...