Saying Goodbye to Favorite TV Shows: Sons of Anarchy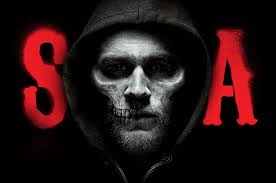 Saying Goodbye to Favorite TV shows is dedicated to exactly that: excellent television shows that have sadly and regrettably come to an end. This is not for the TV shows that were just "okay" and got cancelled in the middle of their first season; those we can just forget about. This is reserved for the greats; the ones that deserved to be remembered.
It's the FX hit Sons of Anarchy (a personal favorite) that has many fans turning on their televisions on Tuesday nights, only to remember that their favorite show has ended, and that there would be no more to follow. And I think we can all sympathize with what that feels like.
This show is so good, I'm not even sure if I can explain how good it is. Now this is my own opinion of course, as this show is definitely not for everyone. If you are not familiar with the show, essentially it is about a motorcycle club that never ever breaks the law or gets into trouble. (I'm kidding, obviously.) It is about a motorcycle club, in a small town called Charming, where they get into trouble (a lot) with the law and rival biker gangs, involving drugs, money, guns, etc. However, there is something about this show that makes these typically antagonistic characters that break the law, somehow likable. No matter what crime is committed or what person is killed, you root for the "bad guys" because in the midst of the show, they are the good guys in comparison to everyone else. And because by the time you're six seasons in, and they're killing everyone in sight (this is almost a spoiler, seriously), you're too emotionally attached to the characters to change your mind about them at that point. The creator of the show, Kurt Sutter, was smart in the way in which he wrote this show, because he takes you into the characters' lives, and shows you their struggle with family, love, and heartache. And it is especially the main character Jax Teller – who we all root for from the beginning – who carries us through the show as we latch onto his every emotion and see him evolve, for better and worse, through the seasons.
Sons of Anarchy has been in existence since 2008, and  with each consecutive season since its viewer ratings skyrocketed, making it hands-down the network's best program. The story told throughout the seven seasons of this show is one of extreme violence, heartbreak, and the meaning of family, friendship, and brotherhood. And no matter who you are, everyone, on some level, can relate to or at least understand the characters in this show, so it's no wonder why it was so popular. However, after seven years, the show has finally reached its end. And while fans (myself included) are upset that Sons is over, I think most are in agreement that it was time for the epic ending that this story deserved.
I'll finish by simply saying: Goodbye, Sons of Anarchy, you are and will continue to be missed by many, and you had a great ride (see what I did there?).
About the Contributor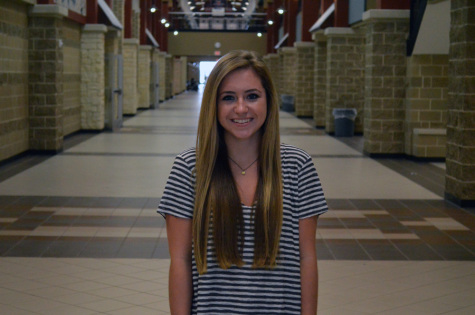 Michaela Norris, Staff Photographer, Writer
Michaela is a senior and a first year staff member for The Wrangler. She enjoys listening to live music, binge watching her favorite TV shows, and reading...