TV Couples We Wish Were Real
There is always that one couple in your favorite TV show that you just love more than all the others; that you want to be together more than anything. And we're here to tell you that we totally  get it, seriously, we thrive on this stuff. But more importantly we're here to name some of our favorites.
Meredith and Derek: Grey's Anatomy
All I am going to say about Meredith and Derek is that if (in some alternate universe) I were to be a doctor, they would absolutely be relationship goals. And even if I weren't a doctor (a more realistic universe), who wouldn't want McDreamy?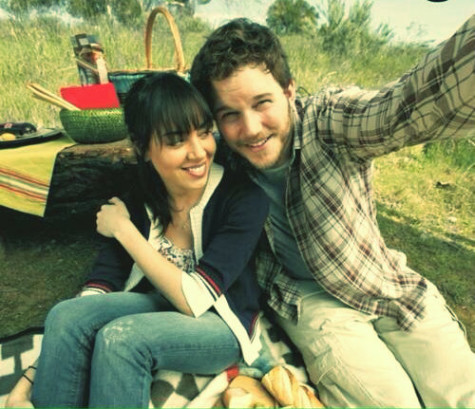 April and Andy: Parks & Recreation
There is not much to say about April and Andy other than they are utterly perfect and if I could hand pick a relationship that I would like to place myself in, it would be theirs. They're hilarious and immature and imperfect, but most importantly they just adore one another completely and that is all I could ever want.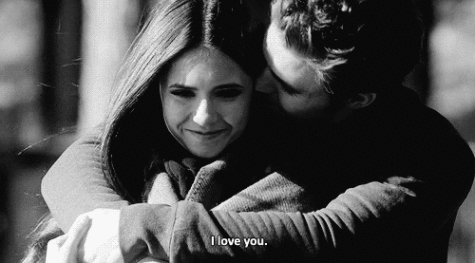 Stefan and Elena: The Vampire Diaries
First let me just say, if you're one of those people that roots for Damon and Elena instead of her and Stefan, get out of here right now. The first season of The Vampire Diaries is the best, by a landslide, for multiple reasons, the main one being that Stefan and Elena fall in love and it's perfect. Elena loved Stefan and Stefan loved Elena and there wasn't any "maybe I love your brother more" (???????????). Are you seeing how messed up that is? It's extremely frustrating. My issue with Elena Gilbert is completely separate, but she should be with Stefan and not Damon and that's all I'm going to say. Hmph.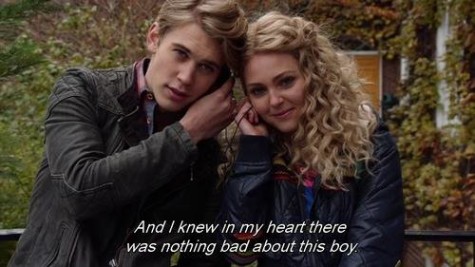 Sebastian and Carrie: The Carrie Diaries
Oh, Sebastian Kydd. Has there ever been a more beautiful boy on television? No. Well, maybe, there's a lot of cute boys on TV. That's beside the point. The point is, Sebastian and Carrie were adorable and we love them, and the fact that they don't end up together absolutely breaks our hearts. Sigh.
Jackie and Kelso: That 70's Show
We couldn't not include Jackie and Kelso, I mean, seriously. Because while they might not have been your favorite on the show, you cannot ignore the fact that Mila Kunis and Ashton Kutcher end up together in REAL LIFE!!!! Like come on, how awesome is that? AND they have a baby. Is there really anything better?
Jax and Tara: Sons of Anarchy
Not your typical love story, but still a love story just the same. The love that Jax has for Tara is so compelling that you can't not root for them. I'm not going to ruin the ending, but let's remember the good times, when they were happy (and when Jax wasn't murdering everyone).
Scott and Allison: Teen Wolf
SCOTT AND ALLISON. I miss them so much. Remember season one of Teen Wolf, when Scott was a baby and unbelievably awkward and everything was great? I think out of all of these relationships, this is the one that seems most relatable (besides the whole 'Scott is a werewolf' thing). They're awkward and they fight and it just seems real. Also, most importantly, they're so cute.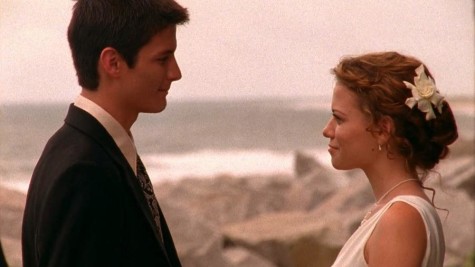 Nathan and Haley: One Tree Hill
The thing with Nathan and Haley is, how many people could get married in high school, and actually last? I would say probably not a lot. We rooted for Nathan and Haley because we wanted them to beat the odds that were stacked against them: high school marriage, teen pregnancy, home and family problems. We wanted their love to carry them through the hard times (as stupid as that sounds), and it did, and it was great, and we could not love them more for it.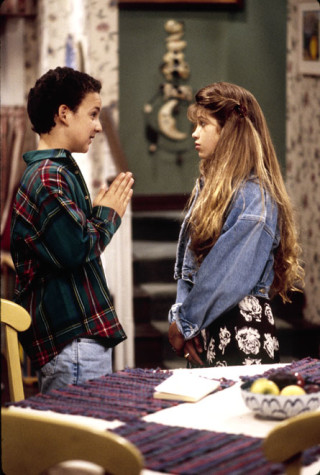 Cory and Topanga: Boy Meets World
Almost nothing in this world makes me happier than watching Boy Meets World. Cory and Topanga are 100% relationship goals, seriously. They started dating in sixth grade, and they were adorable. They dated forever, got married, and had kids and now the kids have their own show, Girl Meets World (which is not nearly as good as Boy Meets World in every possible way). They're perfect, and even after all these years I think that watching the show and seeing them makes everyone significantly happier.
Serena and Nate: Gossip Girl
Considering the fact that Serena and Nate were only together like, what, half a season? And the fact that Dan was almost always Serena's number one choice throughout the series, some might be wondering why we've included Nate and Serena in this. And there is really only one answer: they're so beyond cute, and let's be honest, they belong together (take that, Dan). If you didn't root for Nate instead of Dan throughout the course of the show, did you really even watch Gossip Girl at all?
Jim and Pam: The Office
I cannot think of one single person who doesn't love Jim and Pam, I mean, how can you not? They're JIM AND PAM. Everyone loves Jim and Pam. That's it.
Marshall and Lily: How I Met Your Mother
Marshall Eriksen is hands down the best TV boyfriend/best friend/person ever. His innocence and loving personality makes everyone love him. He and Lily are so in love to the point that normal couples might as well not even try.
Ross and Rachel: Friends
They are Ross and Rachel. That's it.
Chuck and Blair: Gossip Girl
Although not the world's most conventional couple, there is no denying one's love for Chuck and Blair's relationship. Chuck Bass is probably the only person that could: trick his girlfriend into sleeping with his uncle, trade her for a hotel, leave her alone on a helipad after telling her they were going on a romantic vacation, and yet still somehow be everyone's ideal boyfriend.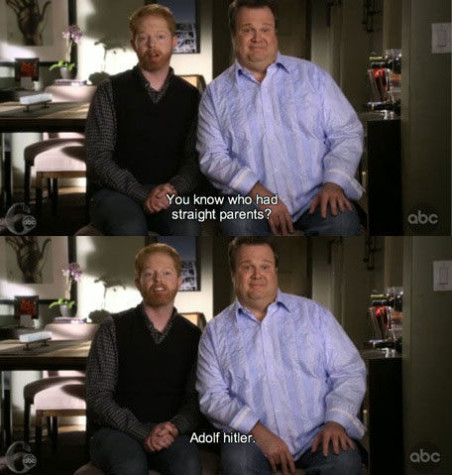 Mitch and Cam: Modern Family
They are the epitome of cuteness and a truly loving relationship. Very few couples can argue as much as they do and still be adorable.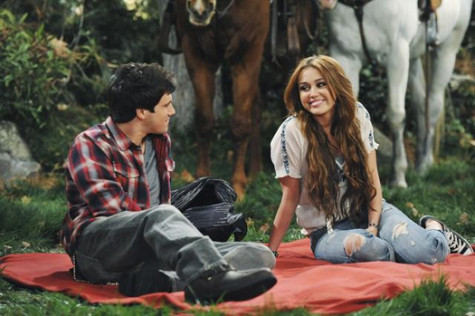 Jesse and Miley: Hannah Montana
Any girl in our generation remembers the episode when Miley had to choose between Jake and Jesse and all of the anxiety leading up to it; and if you weren't for Jesse than you probably don't have a heart. Miley scored a lot of attractive men over the course of the show, but Jesse took the cake.
Mike and Phoebe: Friends
They aren't Ross and Rachel by any means, but they were really freaking cute. Phoebe is a fan favorite on the show, and how happy Mike made her just made everyone happy. Not to mention, their wedding was actually the most adorable thing ever. And honestly, who wouldn't marry Paul Rudd?
Phil and Claire: Modern Family
Their relationship has made the list because of how realistic they are. The cutest thing about these two is that they are so incredibly different, yet they are so in love with each other.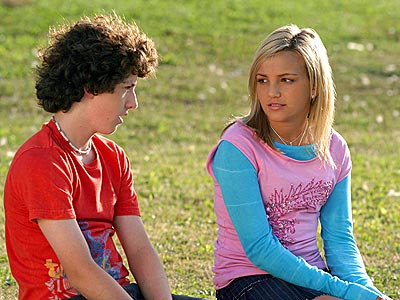 Chase and Zoey: Zoey 101
I will never forgive Jamie Lynn Spears for getting pregnant and ruining this show. Anyways, Chase and Zoey were the most frustrating humans ever. Chase loved Zoey for like, what? 6 years??? Okay, in real life I think he could have expressed his love for her before 6 years. Oh, and then when Zoey does find out about it, she is living in England. If that's not irritating enough, Chase transfers to Zoey's school in England just as Zoey TRANSFERS BACK TO PCA. This show is so unbelievably realistic. Like that would definitely happen. Then Zoey forgets all about Chase and dates someone else for a year (I mean, it was Austin Butler, but still), until the season finale when Chase comes back and they get together. These two made my pre-teen life way more stressful than it should have been. Thanks guys.
 Thank you tumblr for pics.