Howdie Katherine Fikac!
The Wrangler decided to sit down and ask Katherine Fikac about some of her high school art career and about her future plans beyond George Ranch.
The Wrangler: When did you first take an interest in art?
Fikac: "I've always had a passion for art and have been drawing for as long as I can remember."
The Wrangler: What is your most favorite work of your own?
Fikac: "Probably my rodeo art from this year. I drew a buckskin horse with his reins on."
The Wrangler: Did one of your pieces get into the rodeo?
Fikac: "I got very close, earning a blue ribbon, but unfortunately didn't continue on to the next round."
The Wrangler: Do you plan to go into an art degree or no? If not then what do you want to major in?
Fikac: "I plan to major in wildlife biology and minor in art"
The Wrangler: Which college are you planning to attend?
Fikac: "West Texas A&M University in Canyon. It's 12 hours away in the Panhandle."
The Wrangler: Why did you choose this college?
Fikac: "WT has a great wildlife biology program. There's lots of opportunities to study at nearby parks and wildlife refuges, and to go on trips to places like Yellowstone National Park  and South Africa. Plus the campus isn't as big and is in a small country town."
The Wrangler: Have you been to the campus yet? Are you familiar with the grounds?
Fikac: "Yes, I've visited WT twice now and am still not quite familiar with it."
The Wrangler: Did you plan what you're going to do beyond college?
Fikac: "Yes, I want to live in a ranch house in Wyoming or Montana and own horses. Then travel to Africa a few times to go on hunting safaris."
The Wrangler: What's your most awkward moment in high school?
Fikac: "Probably when I was a freshman and went to the wrong classroom."
The Wrangler: Will you miss anything at George Ranch?
Fikac: "I will miss being in art with some of my friends and working on our projects."
About the Contributor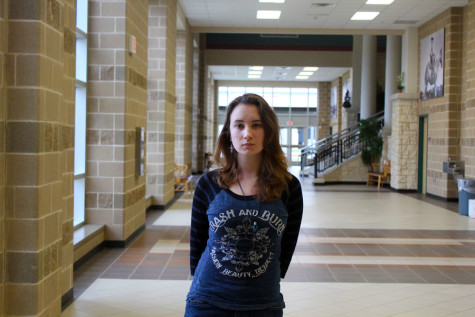 Sydney Sketoe, Staff Writer
Sydney Sketoe is a senior at George Ranch high school and a first year staff member on The Wrangler. She had spent about two and a half years in yearbook...