Howdie Daniela George!
Daniel George who is a senior at George Ranch High school talks about her plans after graduation.
The Wrangler: How has your high school experience been?
George: It's been a rigorous journey, and I've grown a lot. I've learned to stay consistent with my work and that if I work hard then I'll reap the benefits.
The Wrangler: What is a favorite memory of yours from GR?
George: Making new friends each year and being able to make many memories with them
The Wrangler: Do you plan on going to college, if so what college?
George: Yes, I plan on going to UH main campus.
The Wrangler: Why did you choose that college?
George: Because, it was closer and easier to commute to, and I can finish my prerequisites quickly so I can go to pharmacy school.
The Wrangler: What's your major and why did you choose it?
George: I chose the biochemistry program because it covers most of the prerequisites for pharmacy school and I know it will help me understand the science field better.
The Wrangler: Will you be living in a dorm or commuting?
George: I will be commuting.
The Wrangler: What do you plan to do with that major?
George: I plan to take all the classes I need to prepare for the PCAT and apply to pharmacy school but not finish my bachelor's degree.
The Wrangler: Do you have any plans for the summer as an end of a milestone?
George: Yes, I plan on getting my pharmacy technician license and getting a job, but also enjoying my summer between high school and college, and getting prepared for this new chapter in my life.
About the Writer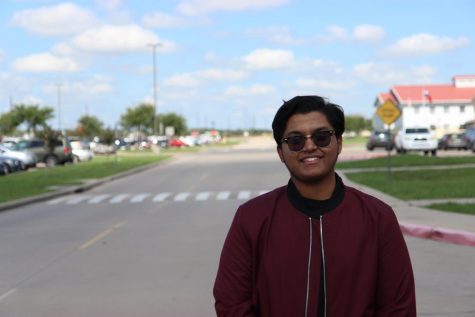 Walid Rashid, Staff Writer
Walid is a senior and it is his first year on staff. He enjoys photography and being creative with it. He also loves spending time with his family. Walid...