Kobe Bryant's Legacy
A look through his career in the National Basketball Association.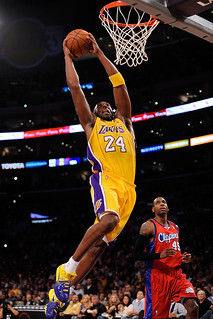 Former Los Angeles Lakers Basketball player Kobe Bryant had set many different records during his career in the National Basketball Association.
In 1996, he was the first ever guard drafted straight from high school to the NBA.
In 1997, he won the NBA All-Star Slam Dunk Competition.
He was assigned to the starter role in 1998 at the age of 19, which made him the youngest to ever become an NBA starter. Then he later played for his first NBA All-Star Game.
In 2000, 2001, and 2002, he helped carry the LA Lakers to win three NBA Championships in a row.
On January 22nd, 2006, Bryant scored 81 points in a game against the Toronto Raptors which made him known as the 2nd leading scorer ever in NBA history.
In May of 2008, Bryant won the NBA MVP award from the regular season. Then in August he went to the Beijing Olympics and won a gold medal as a member of the U.S. Men's Basketball Team.
In 2009, Bryant was named NBA Finals MVP, shortly followed by the LA Lakers NBA Championship.
In 2010, Bryant had scored a career total of 25,208 points which beat Jerry West's career record of 25,192 points, and had made him become the new Lakers' all time-leading scorer. Then again was named NBA Finals MVP.
In August of 2012, Bryant had won another Gold medal at the 2012 Summer Olympics in London as apart of the U.S. Men's Basketball Team.
Lastly, in 2016 when Bryant played his last game before he retired he put up 60 points to lead the Lakers to a win against the Utah Jazz.
About the Writer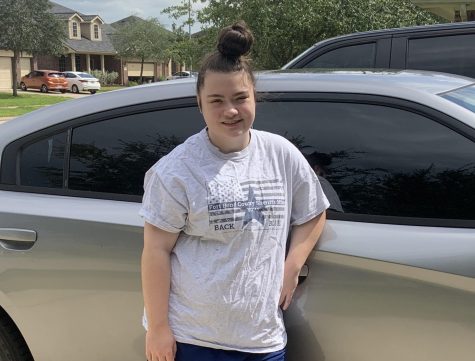 Keely Telford, Staff Photographer
Keely Telford is a Junior. This is her second year as a part of the staff. She likes to exercise in her free time. She looks for vintage buildings as a...