Howdie Fatima Ghayour!
I'm glad I was able to sit down with Fatima Ghayour and interview her about how her senior year has gone so far.  
The Wrangler: How does it feel to be a senior?
Ghayour: It feels awesome, its exciting that I'm graduating. I'm ready for the festive senior activities, like spirit week to begin. I'm also really excited to go to prom as a senior.
The Wrangler: What are you going to miss most about High School? 
Ghayour: I'm probably going to miss my best friend Saman as well as other close friends I have made this year, just being around them on a daily basis because in collage you don't get to see your friends much unless you have classes with them. I am also going to miss the teachers that have helped me throughout High school because in college you aren't given that opportunity.
The Wrangler: What has been your most memorable moment throughout your 3 years of High School?
Ghayour: Freshman year has to be my most memorable year because everything was so new to me it was nice to have a change. As a freshman going to the pep rallies, the football games was a new experience and scary but it turned out to be so much fun. Overall High School in general was just a great experience.
The Wrangler: How does it feel to graduate early? What is it like to be one of the youngest students in your class?
Ghayour: It feels amazing to graduate early. It's a huge accomplishment because I worked really hard and I can finally say "I made it". As for how it feels to be young, it's actually reassuring because it's good to know that I'm ahead of my game. I'm actually excited to be the youngest in college, I think it will be a great experience.
The Wrangler: Any plans for college? If so, where do you want to go?
Ghayour: Yes, I want to go to UOH then eventually get an internship at a Hospital. But yeah.. My plans are to go to college but try to stay close to home so I can keep up with my family.
About the Contributor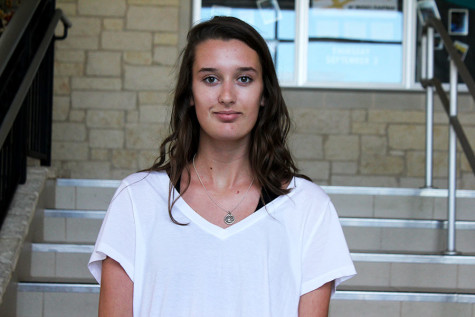 Hannah Haver, Staff Writer
Hannah is a senior and this is her second year on the newspaper staff. In her free time she enjoys swimming, diving, watching movies as well as hanging...