A Fall From Grace
Grace wasn't the crazy one… the people around her were the crazy ones.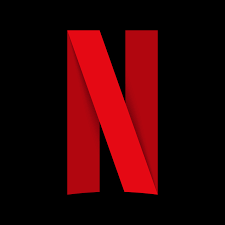 Tyler Perry is mostly known for his Madea movies which many people enjoy but he also makes movies that are suspenseful and make you yell at your TV and just be shocked with the ending of the movie.
"A Fall From Grace" was Perry's first movie specifically for Netflix and I think it was pretty good, but it definitely had me anxious. The main character, Grace Waters, is played by Crystal R. Fox and she was a bank teller whose husband left her for his mistress. She decided it was time to be in a relationship again so her best friend Sarah, played by Phylicia Rashad, encouraged her to start going on dates so she set up a date for her. Grace went on a date and met a lovely man who she fell in love with and got married to, but from there, her life crumbled apart and went down hill to where she ended up in jail. The only hope she had was to plead innocent with her public defender, Jasmine Bryant (Bresha Webb).
The court trial was very nerve wracking and revealed different pieces of evidence. Waters and Bryant later found out something that they never would've thought of or seen coming if they didn't become suspicious about someone involved in the trial.
"
Throughout the whole case Waters was judged and labeled many things before they even knew what exactly had happened."
The plot twist was something I didn't see coming at all and there's some movies that are just so predictable about whats going to happen next that you don't even get anxious. This movie had me talk to the TV from all the excitement and anxiousness.
I personally don't understand how on Rotten Tomatoes the movie was rated 20 percent on their "tomato-meter" because I think this movie is an 8 out of 10 and would highly recommend if you are bored and need a good movie to watch on Netflilx. It'd probably be better if you watch it with family or friends so that the movie can be more suspenseful.