Top 10 Musical Favorites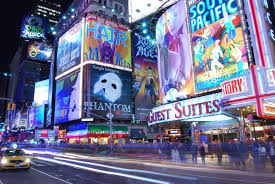 The world of musicals has been around for ages. While this topic isn't as popular among most high school students, I figured that the select students of the George Ranch High School theatre department might have an opinion about the musicals they love.  I asked fifteen theatre students what their top five musicals were and they definitely had answers:
Phantom of the Opera

– The classic tale of a deformed genius falling in love with an opera star.

Hamilton

– The fresh new musical about the story of Alexander Hamilton, told through song and rap.

Grease

– The 60's styled musical about two high school students meeting again after saying goodbye.

Heathers: The Musical

– Based on the the 1989 movie, Heathers, Veronica Sawyer is faced with the struggles of her senior year including the Heathers, boys and murder.

Legally Blonde: The Musical

– Based on the 2001 movie, Legally Blonde, Elle Woods leaves her home of sunny California for Harvard Law to win back her boyfriend and to prove that blondes can do it all.

Matilda: The Musical

– Based on the novel by Roald Dahl, Matilda is a brilliant young girl with an unfortunate family and principle who disrespect her.

Zanna Don't

– The fairytale musical about a world where being gay is the norm and being straight isn't normal.

Les Miserables

– The French tale about an ex-criminal and his journey to freedom and keeping a dying women's promise.

Into The Woods

– The tale of a baker and his wife as they embark on a journey to have a baby with the help of familiar fairytale characters.

25th Annual Putnam County Spelling Bee

– The hilarious stories of six sixth graders as they compete for spelling bee glory.