8 Ways to Recognize Active Duty Military Members
160,000 active-duty members serving in 150 countries. Men and women alike serve and put there lives on hold; missing holidays and special family moments that can't be substituted for anything else. Here are a few ways we can give back to them and their families.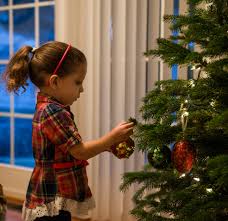 1543331629:71
Adopt a military family
During the holidays military families are often on a tight budget, which makes it harder during the holiday season. You can join an organization called Soldiers' Angels, by becoming a registered Angel where you can help more than 500 families waiting to be adopted this year. As an Angel, you can find several ways to donate, such as participating in sewing projects, becoming part of the baking team, or adopting a service member serving abroad.
Put an old phone to use
Cell Phones for Soldiers takes your old phone and uses it to purchase international minutes for soldiers serving overseas.
Sponsor a wreath for a fallen soldier
Wreaths Across America buys and places wreaths on the graves of fallen soldiers. Donors can purchase a wreath for $15 or volunteer to help in wreath programs throughout the nation.
Give through Hugs for Heroes
This organization mails small things like playing cards, nutritional snacks, and toiletries. Through donations, soldiers get some comfort without a lot of effort from the giver. The mission is to make sure no one feels left out on mail day.
Fill A Stocking
Stockings for Soldiers accepts donations of things to put in the stockings. You can even make designs for stockings and then ship them to the office in Delaware. You also can send items on the project shopping list, such as candy, foot warmers, socks, toothbrushes, and snacks.
Send the Troops A Christmas Tree
Sending troops a Christmas Trees can provide soldiers with a sense of home and tradition while they're away. Participating Trees for Troops lots can be found through the organization's website. At participating lots trees can be picked and paid for then sent directly to military bases and families.
Holidays For Heroes
Send a soldier or a veteran a thoughtful card during the holidays. A card from someone who cares can mean a lot. You can send cards or even help distribute cards through your local Red Cross.
Create your own program to celebrate and give back 
It's really easy to start your own club or program at school or in your community that collects and donates simple things that can make the holiday season better for service member or their families.