Tik Tok, Is It Worth the Hype?
Tik-Tok is a place for creators to share entertaining content, promote both small and large businesses, and follow trends. Millions of people have downloaded the app, but is it really worth the hype?
Here's the tea. Tik Tok has millions of downloads. Some use it to educate others on the issues or past experiences in this world, while others create entertaining content catered towards younger audiences such as teens. There is tons of hype surrounding an app with videos lasting a minute long max. What do people see in the app that makes it so addicting? Here is the big lingering question: is it even worth the download?
Tik Tok has become popular quickly. Some people feel it is overrated, while others believe it is the perfect app. Tik Tok has created an opportunity for teenagers and young adults to connect and relate to other people their age. Users create a wide variety of content that fits any category such as: Fine Arts, LGBTQ+, Entertaining Videos, Dancing, and Story-Times, just to name a few. Some creators get creative and come up with their own original content! However, like every app, there are flaws that aid to the idea that the app is overrated.
Before I get into the parts of TikTok that most people enjoy about it, let's discuss what people think Tik Tok is. When looked at, the general idea is that Tik Tok is based around dancing and becoming famous and to some degree, it is. A large part of the Tik Tok community is something called The Hype House, which is a group of Tik Tok famous creators who collaborate to promote their own platforms more. They primarily dance in their videos they create. Although this may sound like a perfect thing, it aids in Tik Tok being seen as overrated. With the increasing amounts of drama and obsessions with being Tik Tok famous, The Hype House alone gives off the allusion that Tik Tok is only about dancing and becoming famous. Although I personally am not a fan of The Hype House, there are people that, respectfully so, find entertainment through it. The creators are also very successful, and I respect that 100%.
More on the topic of how Tik Tok can be seen as overrated, being Tik Tok famous is one of those things. I personally don't understand the hype of being Tik Tok famous, as it doesn't make you truly famous, but some people, respectfully so, aspire to be that. The problem is the line between being a normal creator and being famous is not crystal clear. There's no set number of followers needed to become Tik Tok famous. It's really up to the eye of the beholder to determine if a person is Tik Tok famous or not; some people feel like you need thousands of followers while others believe it's millions. The closest thing to being Tik Tok famous would be being verified by Tik Tok, which means your account is "authentic." This is the equivalent as being verified on Instagram.
So if there's multiple reason Tik Tok is overhyped, then is it even worth the download? I would say so! Although Tik Tok has its downfalls, every app does. Despite including drama and aspects of it that are overhyped, it has been a huge success! Apart from The Hype House and people stressing over being Tik Tok famous, there are a variety of creators who create for pure entertainment. In my personal opinion, there are more creators on the app who create content for their own pleasure and to entertain others than for the fame. Their platforms are a safe place where users watch content they enjoy or relate to. Even the creators who are famous with large amounts of followings have made an impact on thousands of users. Overall, the content is geared towards making the audience happy and helping them through hardships. The app has created a huge impact on thousands of users. It's not all about dancing, drama, and becoming famous.
Whether Tik Tok is overhyped or not depends on the person, it truly depends on what content you're watching. There are aspects that are overhyped in my opinion, but it's all up to you. If you decide it's worth the download, it is an amazing app to pass by the time, Tik Tok caters to every person. Just with warning, procrastination will be encouraged, as the app is addicting.
Loading ...
About the Writer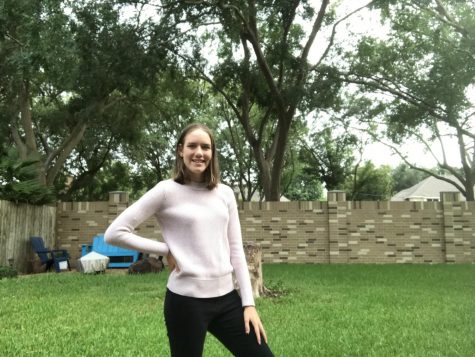 Ashley Wandling, Staff Writer
Ashley Wandling is a senior and this is her third year on the Wrangler Newspaper Staff. She is also going on her fourth year in both the school band and...