The Killer Craze on True Crimes
What's causing our fascination with all of these twisted stories, exactly?
Fictional crime shows have been in the spotlight on mainstream platforms for many years now.
Ranging from shows like the original "Hawaii Five-O" to recent episodes of "Law and Order," people love the authentic crime scenes, countless fake bodies going missing, and the intriguing plotline.
However, how come many people are now glamorizing murderers in real life?
Recently, the "True Crime" genre started blossoming in overtime. From podcasts and documentaries investigating past crimes in forensic detail to books on infamous killings to TV shows that bring the tales behind the gruesome news to life, it seems that we can't get enough of real crime.
According to psychologist Dr. Meg Arroll, "As humans, we want to understand the darker side of our nature, and true crime stories allow us to explore that in a safe way, from a safe distance."
True Crime allows one to play "detective," and even more so the case with particularly violent crimes.
There are several reports that pose more questions than they answer, such as who the suspect is, whether the right decision has been made, or how the police have treated the case. Our inherent interest as human beings attracts us to these documentaries and may encourage people outside the criminal justice system to peek behind the veil.
"
Our intrinsic curiosity as human beings draws us to these films."
This type of scenario revolves around many different stories that are being told on Netflix and Hulu.
For example, a documentary on Netflix called "American Murder: The Family Next Door" is based on the raw narrative exploring the disappearance of Shanann Watts and her children, and the tragic events that occurred.
The body-cam footage and neighbor security videos give the audience a close-up experience like no other. With that level of personal involvement in such a sorrowful plot, our intrinsic curiosity as human beings draws us to these films.
"
We're portraying the experience of how one becomes a victim to that kind of psychopathic seduction"
— Director Joe Berlinger
Extremely Wicked, Shockingly Evil and Vile is a film that told the story of the serial killer Ted Bundy through the perspective of his girlfriend, Liz Kendall.
It's a fascinating concept to discuss the "charming sociopath" profile that Bundy exemplified through the eyes of the person who was probably the most smitten. However,  this specific exemplification hindered his manipulative demeanor.
Audience members can become so captivated by the performance Lily Collins gave that they don't even notice it isn't for our amusement.
According to Director Joe Berlinger, "If you actually watch the movie, the last thing we're doing is glorifying him," Director Joe Berlinger claimed in an interview with Bustle, "He gets his due at the end, but we're portraying the experience of how one becomes a victim to that kind of psychopathic seduction."
The last motivation to watch these films has more so to do with women: an impulse behind finding ways to survive.
Dr. Amanda Vicary, Ph.D., Associate Professor of Psychology at Illinois Wesleyan University, has done research that reveals that women are more likely to be interested in True Crime than men.
The cause, she says, is likely to be our desire to survive. Stories that cater to women, according to her study, appear to have specifics such as rescue or escape strategies, and female victims rather than male.
She also briefly mentions how "essentially, women may be reading these stories because they are scared of being the victim of a crime and through these stories they can learn the signs to look for in a potential killer or learn tips on how to survive if being kidnapped or attacked."
True Crime can also tell stories that have nothing to do with the act of killing someone physically but mentally.
For instance, Dr. Ramsland mentioned that "It stimulates empathy for victims, outrage at what has happened to them, rage at the perpetrators, and a sense of thrill sometimes if the challenge of the investigation and the suspense is very high."
In the docuseries, "Surviving R. Kelly", the topic of discussion is R. Kelly. Despite being celebrated as one of the best R&B stars of all time, his reputation was eventually tainted with allegations of rape, pedophilia, and predatory conduct against women.
Thanks to documentaries such as this, survivors are also impacted by the detailed reports of physical, psychiatric, and sexual assault.
According to the US National Sexual Assault Hotline of Rape, Abuse & Incest National Network, "Hearing about sexual violence on the news or television shows can be difficult for survivors… We saw an increase in the number of people reaching out for help during high profile stories."
Are we going to stop watching, reading, and listening to the actual crime genre? It's definitely impossible. True crime stories are popular and will continue to be successful because the stories represent so much for us.
About the Writer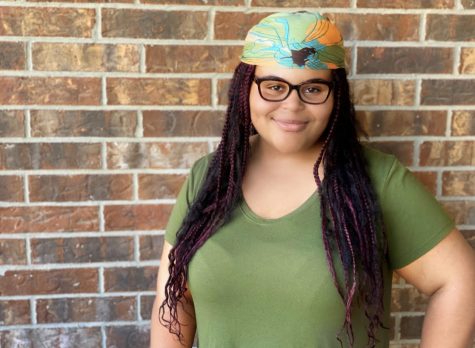 Bailey Taylor, Staff Writer
Bailey is a junior in her very first year with the newspaper staff. In her spare time, she enjoys spending time with her friends and family. She also loves...