Why The Hamilton Soundtrack Is Revolutionary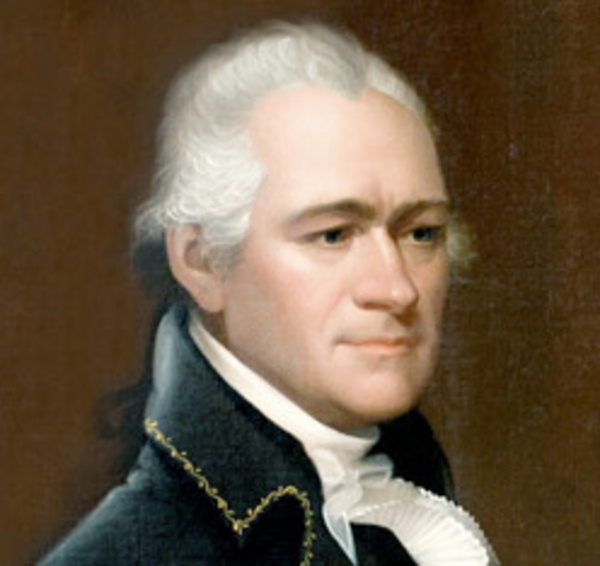 Broadway musicals. Rapping. American history. Three of my favorite things that most people would think could never go together because they are three vastly different things. Well, think again because those are the three main components of the new Broadway musical Hamilton and this isn't a complete flop, it's a "historical" success.
Hamilton is an American musical based on the biography of founding father, Alexander Hamilton, written by historian Ron Chernow in 2004. The story is about the underrated American hero and scholar and his incredible tale; through the revolution to the cabinet battles to the election of 1800, all told through great musical numbers. But, what makes Hamilton stand out among other musicals on Broadway is the fact that this show is also told through rap.
Even though many Broadway musical fans can't go to NYC, buying the soundtrack can be a close second in achieving the Hamilton experience that we musical theatre nerds crave.
The Musical's soundtrack has already made it to #1 on the Billboard Chart for rap albums, despite it being a musical album. Although the album may be lengthy with its 23 song set list (per act mind you), racking up a total of 46 songs in the whole show, there isn't one song that isn't needed in the soundtrack.
There are songs on this album that make you forget that you're listening to a Broadway musical, like "Cabinet Battle #1",  "My Shot, Right Hand Man", and "Cabinet Battle #2".  But there are also those heart warming songs that bring out that more loving tines of the show, like "Helpless", "That Would Be Enough", and "Take a Break". And what would a show be without a little bit of humor, which is gladly added by The King of England himself and his three songs, "You'll Be Back", "What Comes Next", and "I Know Him".
The great thing about this show is that it appeals to almost everyone: political junkies will see many political references, history lovers will notice how accurate the show is to historical events, rap/hip-hop lovers will love all the different eras of hip-hop put into the music, and Broadway junkies will love the old-fashioned musical style it has.