Healthy Autumn Drinks
With sugary sweet temptations everywhere, it can be difficult to eat healthy during the autumn season. Enjoy this smoothie that promises a festive feeling and sweet treat.
As fall rolls in, so do the many unhealthy treats that come with it. Candy, turkey, chocolate, and pies are just a microcosm of the foods that this season offers. While all of these foods are delicious, they definitely aren't the best in terms of health. This smoothie recipe guarantees a sweet, seasonal snack with no guilt and tons of flavor. The smoothie is vegan, paleo, and takes less than 10 minutes.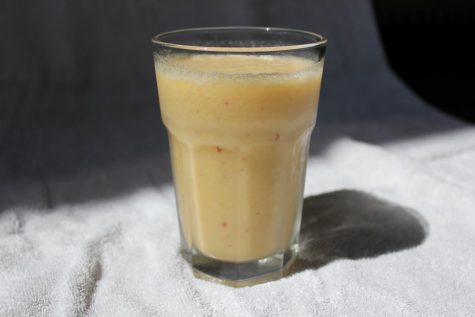 Ingredients:
1/2 Orange
1/2 Peach
1 Carrot
1/2 cup Ice
1/2 cup Water
Directions:
Put water into blender then add fruits and blend. Once it's blended together, add the ice and blend until it reaches your desired consistency.