Rooftop Cinema In Houston
Go out and do something that is a little different.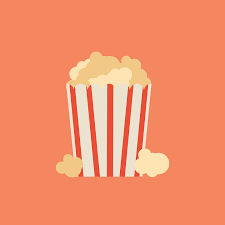 By now, you have probably heard of the Rooftop Cinema in Uptown Houston. This theater has been a big hit ever since it opened back in fall.
This theater has limited seating, so it's imperative to get your tickets way ahead of time. They play a wide variety of movies mostly from the 80's through the early 2000's. This is a good place to go for a date or just to hang out with friends and family.
The theater has complementary blankets on a first come, first serve basis, or you can bring your own blankets and pillows. You also get a pair of wireless headphones to watch the movie without all the noise from the busy downtown streets. There is also a stand for popcorn and candy and one for food called 'Good Dogs' hot dogs. There is also many areas to take pictures which would be good for all forms of social media.
It's best to get there around 40 minutes before the movie, so that you can pick where you want to sit. The seats are similar to beach chairs, so you will be very comfortable. While you wait for the movie, there is an area with board games and activities. There are two different types of chairs you can get which are the regular single chair or the double chairs, which are good for a duo.
The tickets range from $17-35 per person, which is a little on the pricier side, but keep in mind the rooftop cinema is not your typical theater. It is a unique movie experience, so start planning your trip to this distinct location.
Here are the upcoming movies and times that will be showing for the rest of this month:
Now And Then: Mon. April 29 at 8:00pm
Leon: The Professional: Tue. April 30 at 8:00pm