Summer Recipes
Three easy recipes that you can make anytime during the summer.
SOUR GUMMY BEAR SPRITE POPSICLES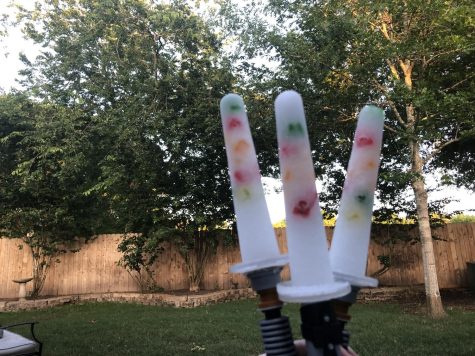 INGREDIENTS:
-Sprite
-Sour Gummy Bears
-Popsicle Stick Mold
DIRECTIONS:
Place gummy bears in your popsicle mold.
Pour your sprite into the molds, until full.
Place in freezer until frozen.
FROZEN LEMONADE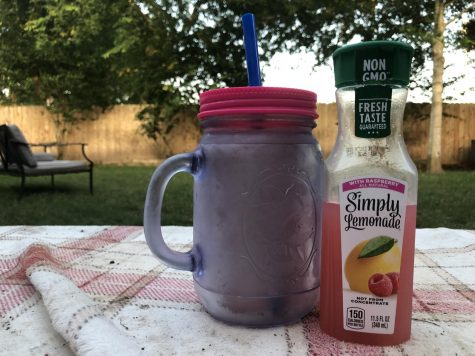 INGREDIENTS:
-2 cups of simply lemonade
-1 cup of ice
-1 scoop of vanilla ice cream
DIRECTIONS:
Pour your lemonade and ice into a blender. Blend them together just until there are no large chunks of ice. It should be a slushy consistency.
Add a scoop of vanilla ice cream and blend until smooth.
Pour it into a glass and enjoy.
S'MORES BROWNIES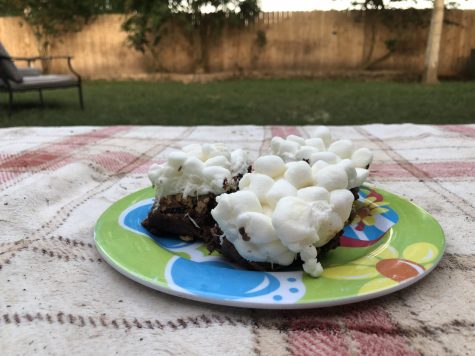 INGREDIENTS:
-3 eggs, large
-1/4 cup brown sugar
-1 tbsp cocoa powder, unsweetened
-3/4 cup granulated sugar
-1/2 tsp salt
-8 oz semi-sweet chocolate
-1 tsp vanilla extract
-1/2 cup butter, unsalted
-3 1/2 cups marshmallows, mini
DIRECTIONS:
In a medium saucepan over medium heat, melt the butter and semi-sweet chocolate, stirring constantly, about 5 minutes. Or melt in a medium microwave-safe bowl in 30-second increments until melted and smooth.
Remove from the heat, pour into a large mixing bowl and allow to cool slightly for 8-10 minutes.
Adjust the oven rack to the lower third position and preheat the oven to 350°F.
Line a 9×9 inch square baking pan with aluminum foil or parchment paper, leaving an overhang on all sides to remove the brownies easily after baking.
Set aside.
Once the chocolate and butter are cooled slightly, whisk in the granulated and brown sugar.
Add the eggs, one at a time, whisking until smooth after each addition.
Whisk in the vanilla then gently fold in the flour, cocoa powder, and salt. Be careful not to overmix.
Pour half of the batter into the prepared baking pan.
Place the chocolate bars on top of the batter to cover the whole thing. You may need to break pieces to make them fit. It's okay if there are spaces in between.
Pour the other half of the batter on top of the chocolate bars and smooth to even out the batter.
Gently sprinkle the graham cracker crumbs on top.
Bake for 35-36 minutes, or until the brownies begin to pull away from the edges of the pan.
Remove brownies from the oven and top with marshmallows.
Return to the oven and continue to bake for an additional 3 minutes.
Marshmallows will warm and puff up (almost double in size). If the marshmallows aren't toasted enough, turn on your broiler for 1-2 minutes, being careful not to overbake.
Remove from oven and allow the brownies to cool completely in the pan set on a wire rack.
Once cooled, lift the foil out of the pan using the overhang on the sides and cut into squares.