Book Review: Anna and the French Kiss
Before anything else, it is important to know that the title does not do the book any justice. So if you can get past judging a book by its cover or its title, you may be able to see that the story is not as shallow as it may seem.
Of course, it is exactly what you envision in a teenage romance. A stereotypical situation where girl falls in love with boy and has a happily ever after, but you should be able to forgive the corniness of it once you understand its true essence. It is just a feel-good book. And as much as I love all of my dramas and tragedies, a good uplifting book is necessary every once in a while.
It follows Anna Oliphant, a high school senior and avid film fanatic, during her senior year at the School of America in Paris. She meets an eclectic group of friends and instantly hits if off with Etienne St. Clair, the unbelievably charismatic and all around well-liked, golden boy of the campus. Through a series of life-changing events that happen in the book, they end up growing closer, making the definition of their relationship more and more unclear. Anna then has to decide if her one year in Paris was going to be a year wasted, or if it could turn into something more for her future.
Though each character comes from a background of privilege and rich parents, you realize that they deal with problems with their families, relationships, and futures just like any other teenagers—they just live in a much better city and go to a much better school. Perkins's incorporation of Paris, the city of light and love itself,  is so vivid and lively that it makes you envy the characters because while they are surrounded by beautiful scenery and have the most amazing experiences, you are still stuck at home reading about it.
The dynamic of all of the characters with all of their sarcastic remarks and banter, make them loveable, and leave you wanting more. Luckily for you, Perkins has also written two companion novels, "Lola and the Boy Next Door" and "Isla and the Happily Ever After", where some of the major characters make cameos. If you are looking for a deep, philosophical, life-changing book, this is probably not the book for you. However, if you just want a light, easy read to give you a little pick-me-up, "Anna and the French Kiss" would do it.
About the Contributor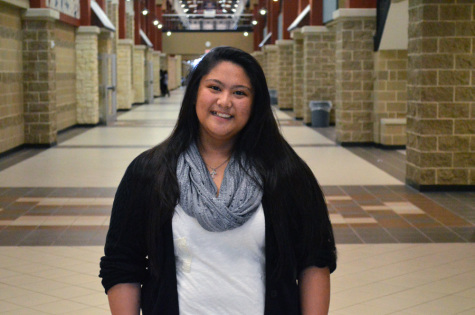 Jessica Amores, Online Editor
Jessica Amores is currently a senior at George Ranch High School and is very excited to graduate. She enjoys coffee, good books, even better music, and...