6 Things You Should Know Today
The Wrangler Online wants our readers to stay current on the news of the world beyond, so here are six things that will keep you informed in today's ever-updating status.
Chuck Palahniuk is writing a sequel to Fight Club, in the form of a graphic novel, taking place ten years after Tyler Durden's destruction. If you haven't seen Fight Club before, then well, maybe we need to be friends so I can (not) talk to you about Fight Club.
Joseph Gordon Levitt got married over the break and it made lots of women (and let's be honest, men as well) sad.
Blake Lively and Ryan Reynolds welcome their new baby, and is rumored to be a girl named Violet. News leaked when a woman who (only recently) formerly worked at the hospital where Lively gave birth, tweeted at the star, "glad to have you and your baby girl Violet in our care." Smooth move.
Recently engaged Benedict Cumberbatch (of Sherlock) not only stopped the presses (or maybe the complete opposite) on his recent proposal to his fiancee Sophie Hunter, but blew fans away when sources leaked that the two are also expecting a child.
12 people were killed in Paris by masked gunmen in an act of terrorism at the offices of the satirical newspaper, Charlie Hebdo. Two shooters, who are also brothers, have fled the scene, followed by a large manhunt. The gunmen were killed by firing squads two days after the shooting. It is apparent that there are more suspects involved in the situation than initially thought to be. #jesuisahmed
ESPN Anchor, Stuart Scott, died Sunday morning after a long battle with cancer. He was 49 years old.
About the Contributor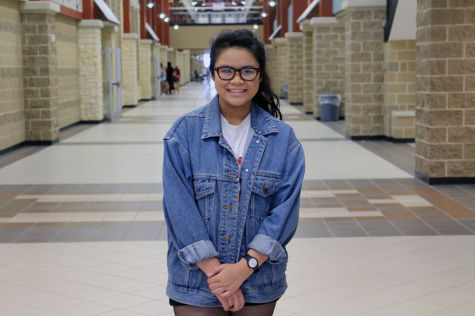 Julia Nguyen, Staff Writer
Julia is a senior at George Ranch HS that loves Lord of the Rings, Bright Eyes, and Jordan Bradley. Her hobbies include drawing, reading, writing, and...