Pinterest Attempts #1
Photographs by Lydia Masters and Katlynn McKenzie
The T-Shirt Bag
Materials:
T-shirt
Scissors
Highlighter
Step 1: Lay shirt of flat surface.
Step 2: Draw a semi-circle approximately one inch from the collar.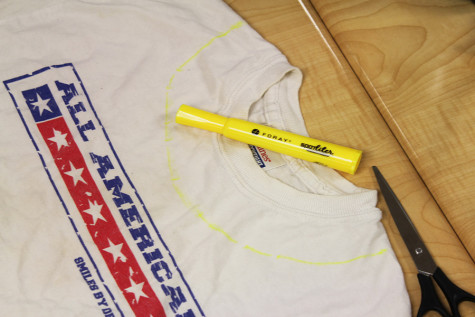 Step 3: Cut along the highlighted line.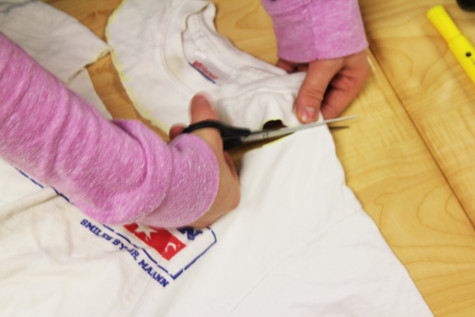 Step 4: Cut both the sleeves off.
Step 5: Cut 2 inches just above the bottom of the shirt.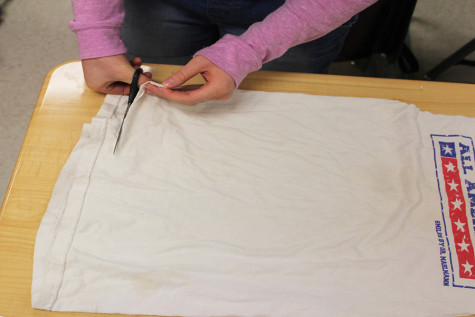 Step 6: Cut ½ inch strips into the bottom of the shirt.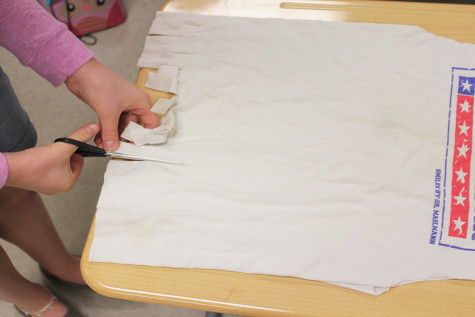 Step 7: Tie strips from the front and back of the shirt into knots.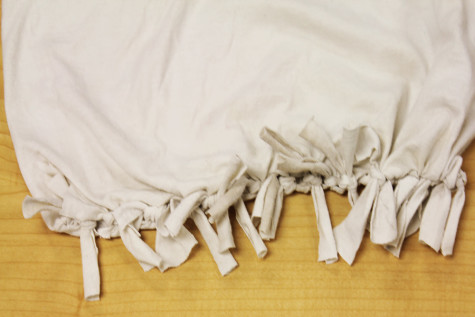 Step 8: Take the t-shirt and flip it inside out… and VOILA: YOU HAVE A BAG.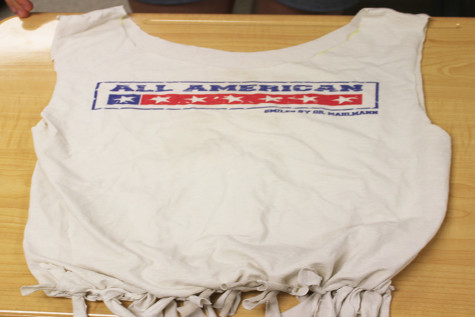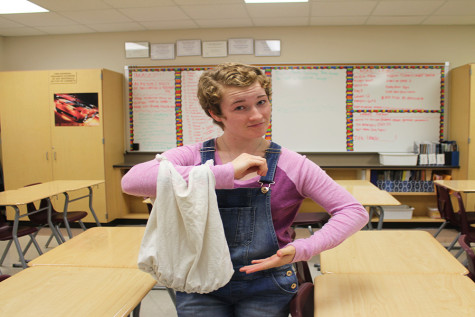 Step 9: Put things inside the bag!