Creative Costumes; Artistic Talent Put to Work
The week of Halloween not only the art department is hard at work, all the students are hard at work perfecting their monster makeup and sewing up their "missing limbs" onto their torsos. Seeing all the costumes not only from teachers, but from students brought attention to everyone at George Ranch High School that our school is artistically talented.
Theatre department decorated themselves with stage makeup, and the Fine Arts department dressed up as the Addam's Family. But even the students that were in band or no activity at all, adorned themselves in magical makeup and mystifying costumes. It truly showed that students and faculty all around have creative sides to them.
About the Contributor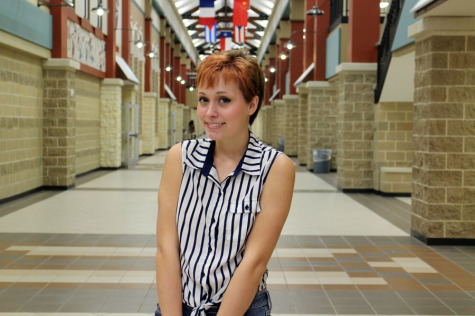 Meagan Bible, Staff Writer
Meagan is a senior at GRHS, and a new member on the Wrangler staff. She loves drawing, video games, and the rapper Watsky. She has some special talents,...