Saying Goodbye to Favorite TV Shows: Parks and Recreation
One of the saddest things a person has to do in his/her lifetime is to live through the ending of their favorite TV show. And seeing as the average life span of a person is significantly longer than the average television series, one experiences plenty of these tragedies.
When I first began writing for The Wrangler, I was told to write about something I love. The first thing I thought of was Parks and Recreation, and how to capture the essence of it in the form of a review. That was last spring. Tuesday night, the series premiered its final season, and I'm sure I'm not the only one that got teary eyed.
I am almost too sad to write this article. It was a good distraction from the turmoils of every day life – to watch the characters' turmoils of every day life. Only their problems turned out to be way funnier than any conflict the average person would run into. You could watch Leslie Knope (and the rest of the gang) desperately try to get to a stage in the middle of a hockey rink while wearing regular shoes or witness Andy questioning what the other 98% is in 2% milk.
Although it is heartbreaking to lose a show in the process, life goes on and you get over it (sometimes). You just have to eat lots of ice cream and sit in the dark in your room crying (not that I do that, hahahahahahahaahha).
About the Contributor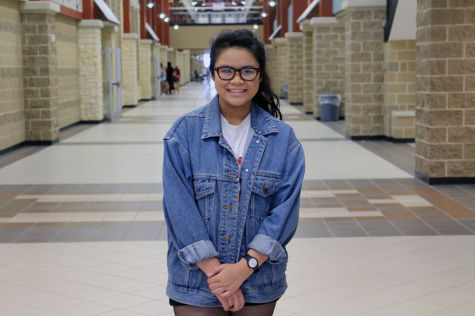 Julia Nguyen, Staff Writer
Julia is a senior at George Ranch HS that loves Lord of the Rings, Bright Eyes, and Jordan Bradley. Her hobbies include drawing, reading, writing, and...