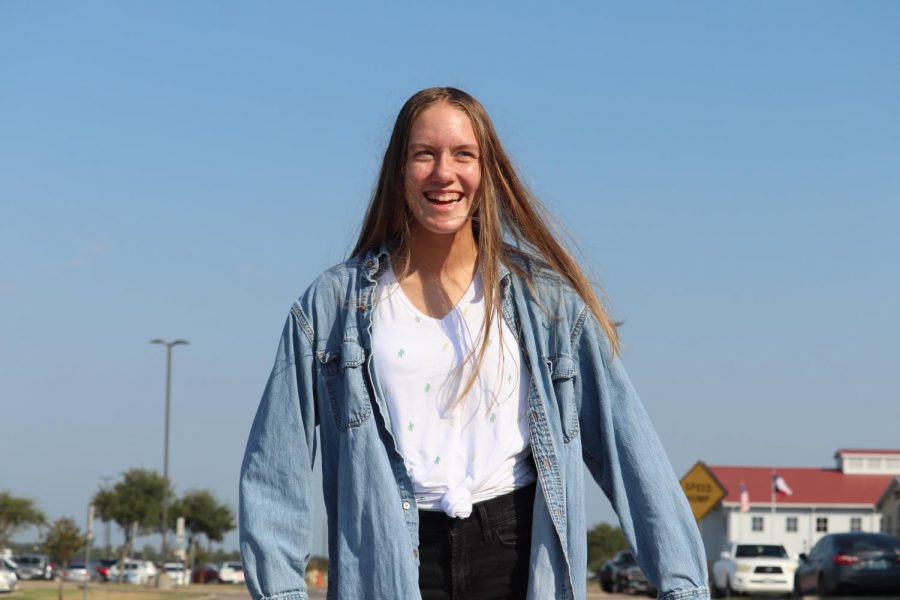 Ashley Wandling is currently in 11th grade and is in her second year on the Journalism Newspaper Staff. She participates in both the school band and cross country team. In her free time, she enjoys painting and drawing.
Her favorite food is sandwiches.
Her favorite quote is "The scariest moment is always just before you start." -Stephen King.
Ashley Wandling, Staff Writer
Nov 17, 2020

Finding Calm Amidst the Chaos

(Story)

Nov 03, 2020

Superbloom's Early-Release Songs

(Story)

Oct 30, 2020

COVID-Friendly Fall Fun

(Story)

Oct 22, 2020

Tik Tok, Is It Worth the Hype?

(Story)

Apr 03, 2020

COVID-19: The Rapid Virus

(Story)

Feb 13, 2020

A New Genre Makes Their Debut at the Houston Rodeo

(Story)

Jan 28, 2020
Dec 17, 2019

Howdie Kymani Gordon!

(Story)

Nov 06, 2019

Girls Varsity XC Regionals at Kate Barr Ross Park

(Story/Media)

Nov 04, 2019

Study Habits for Success

(Story/Media)

Oct 21, 2019
May 29, 2019

Top 5 Summer Hot Spot Locations in Houston

(Story)

May 28, 2019

Celebrating Graduation in Style

(Story)

Apr 23, 2019

Howdie Luana Ghandour!

(Story)

Mar 16, 2019

The History of St. Patrick's Day

(Story/Media)

Feb 21, 2019

Rosa Park's History and Impact Today

(Story)

Feb 19, 2019

Howdie Angela Gonzales!

(Story)

Feb 14, 2019

Valentine's Day Dates

(Story)

Nov 21, 2018

History of the Macy's Thanksgiving Day Parade

(Story/Media)

Nov 12, 2018

Howdie Mario Lule!

(Story/Media)

Nov 07, 2018

Halloween at the Ranch

(Story/Media)

Nov 05, 2018

George Ranch Band Recap

(Story)

Oct 26, 2018

Horror Movies to Watch on Halloween

(Story)

Oct 15, 2018

Cross Country Kempner Classic

(Story)